Juxtapoz
A Look at... Vania Zouravliov
July 09, 2013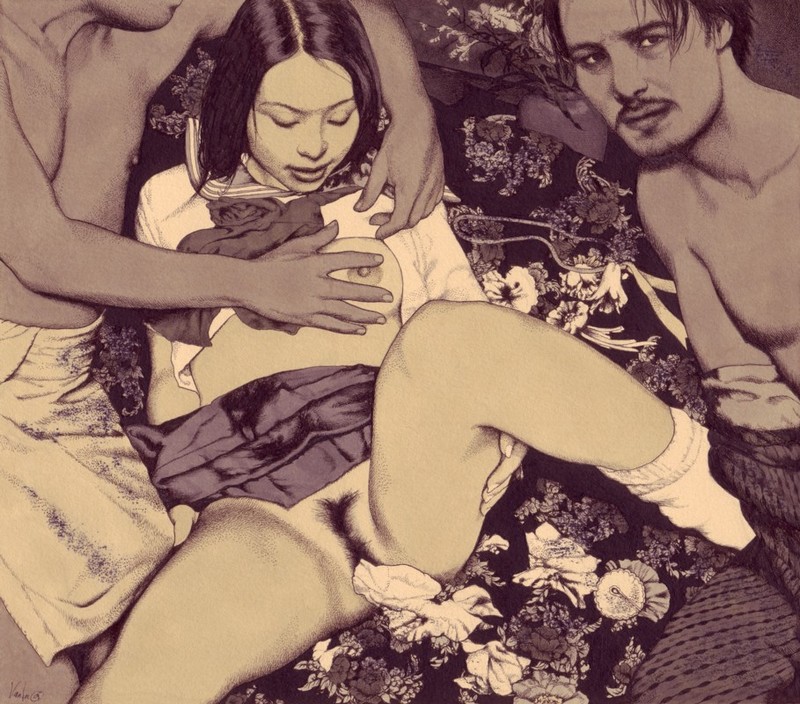 Featured in our August 2013 issue, Russia-born, UK-based artist Vania Zouravliov. Straight from the magazine: "Vania Zouravliov is an enigma, a paradox, and a Catch-22; he doesn't want to have his picture taken, creates elegant art that appears to be in the process of a magically disappearing, and references 19th Century European and American storytellers as inspiration. In the legacy of previous eras, where prodigious talent was nurtured in the arts like young math and science geniuses are cultivated today, Vania became an internationally known illustrator at the age of 13.
"Over the past 5 years, Vania's illustrative, literate work has circled the world with fanfare and praise, a mysterious blend of historical and new Eroticism. The Russian born artist now lives in London, where his association with creative agency Big Active has opened him to commercial opportunities and further global interest."

Subscribe to the magazine and get this AUGUST ISSUE FOR FREE!!!