Juxtapoz
A Benefit for Alan Forbes
November 14, 2013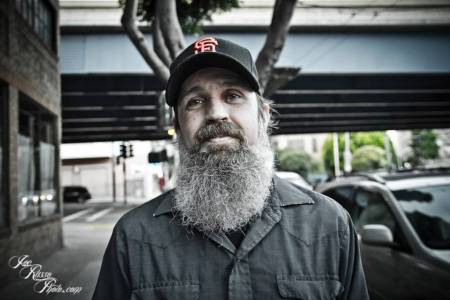 On Monday, October 21st, Alan Forbes, a prolific San Francisco-based rock music poster artist, was attacked in the Lower Haight neighborhood of San Francisco. The attack left him with two skull fractures and damage to his right eye. As do a lot of artists, he has no insurance to cover the growing medical expenses. To help cover the medical expenses there are two benefit shows set up in San Francisco as well as other fundraisers. Each show will have silent auctions.
Poster orders can be made here.
T-Shirt orders can be made here.
Current contributors include: Queens of the Stone Age, AFI,Graveyard, Hot Fog, Diesel Fuel Printing, Monolith Press, Bad Skulls, TRPS, and more.
Current artist contributors include: Skinner, Junko Mizuno, Robert Bowen, Decoder Ring Design, Marq Spusta, Mishka Westell, Bobby Dixon, John Howard, Jared Connor, Adam Pobiak, Gary Houston,Viral Graphics, Gregg Gordon, Stainboy, and more.
In addition, Marq Spusta will be creating a benefit poster.
If you would like to donate to the silent auction, please contact: [email protected]
—————————
Benefit shows:
Date: Saturday, December 7th, 2013
Venue: The Make Out Room
Door time: TBA
Bands:
Jello Biafra (DJ)
Harderships (members of Earthless, Assemble Head in Sunburst Sound, Zen Guerrilla)
Hot Lunch (Tee Pee Records)
The Freeks (from OC)
Ethan Miller (of Howlin Rain / Comets on Fire)
plus special guests
—————————
Date: Saturday, January 4th, 2014
Venue: Bottom of the Hill
Door time: TBA
Bands:
Black Cobra (Southern Lord Records)
Lecherous Gaze (Tee Pee Records)
Kicker (Tank Crime Records)
Pins of Light (Alternative Tentacles Records)
plus special guests