Juxtapoz
3D Printed Faces From Found DNA
May 06, 2013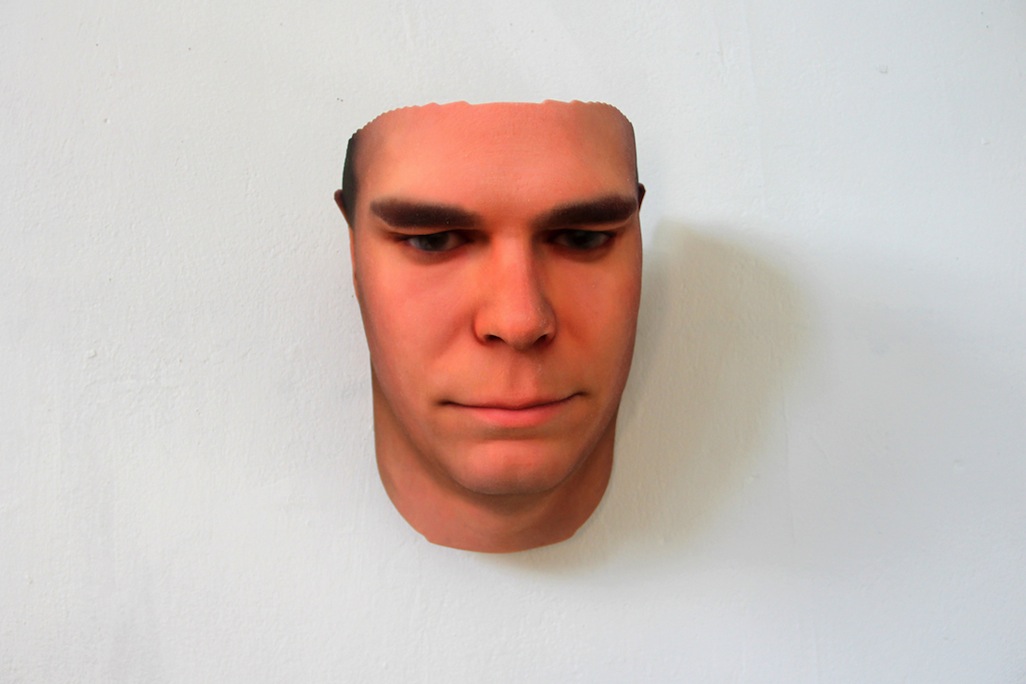 Information artist Heather Dewey-Hagborg has been taking DNA left behind on spit out gum, hairs, and other pieces of our genetic trail that we leave behind every day and generating and printing faces using a 3D printer. The resulting portraits of anonymous people may not be a 100% accurate since there are many things that are impossible to determine from DNA (age, etc.), the artists says they probably have a "family resemblance." The series is titled Stranger Visions.
"So I extract the DNA in the lab and then I amplify certain regions of it using a technique called PCR – Polymerase Chain Reaction. This allows me to study certain regions of the genome that tend to vary person to person, what are called SNPs or Single Nucleotide Polymorphisms.
I send the results of my PCR reactions off to a lab for sequencing and what I get back are basically text files filled with sequences of As, Ts, Cs, and Gs, the nucleotides that compose DNA. I align these using a bioinformatics program and determine what allele is present for a particular SNP on each sample.
Then I feed this information into a custom computer program I wrote which takes all these values which code for physical genetic traits and parameterizes a 3d model of a face to represent them. For example gender, ancestry, eye color, hair color, freckles, lighter or darker skin, and certain facial features like nose width and distance between eyes are some of the features I am in the process of studying.
I add some finishing touches to the model in 3d software and then export it for printing on a 3d printer. I use a Zcorp printer which prints in full color using a powder type material, kind of like sand and glue."
(via)