Juxtapoz
"30 Zines" by Austin McManus
July 23, 2013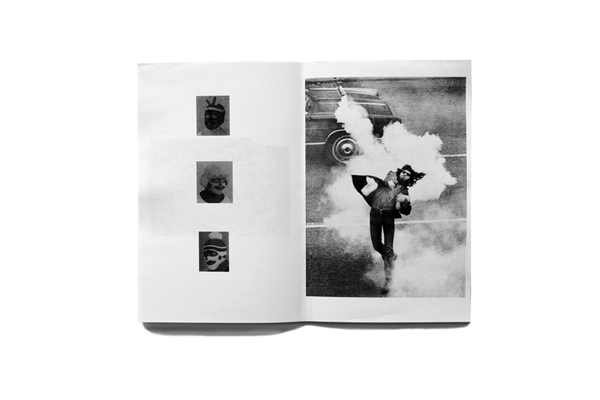 Need a good recommendation for some quality printed material to fill that vacant space on your coffee table, bookshelf or even that coveted spot on top of the toilet? The Flop Box has just released a new 84-page zine by Austin McManus entitled "30 Zines." The New York-based artist has produced a number of diverse themed zines over the years, this one having covers inspired by the early designs of Ed Ruscha small edition books. Each cover is a completely different color, revealing the edition number in bold text and making them one of a kind art objects. The contents inside are a collection of photographs compiled by McManus, friends, and as the website states "classified and unclassified sources." We suggest you get one now as the edition is limited to just 30. .
Pick up a copy at www.theflopbox.com
Each zine is 84 pages, 8.5" x 5.5", black & white laser printed, each cover is numbered in a different color, hand signed in an edition of 30.
From The Flop Box:
"In an attempt to examine the bizarre and complex existence of humans and their relationship with their environment on planet earth, this large collection of thoughtfully selected photographs was compiled."