Juxtapoz
28 Chinese @ The Asian Art Museum, SF
Jun 05, 2015 - Aug 16, 2015The Asian Art Museum, San Francisco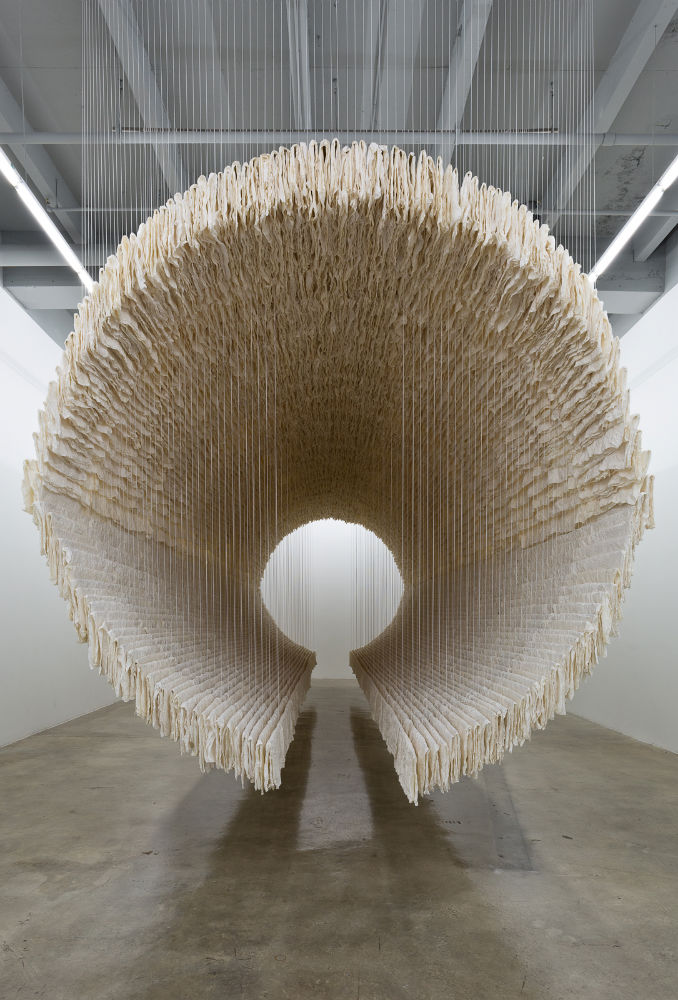 "You have to go to the art. It has more meaning when you see it in context." Mera Rubell, the former Head Start schoolteacher speaks from experience, and unabashedly, from the heart, as does her husband Don. When asked what he remembers most of his visit to China, "the humanity" is his answer. The couple was in San Francisco for the June 5 opening of 28 Chinese which ushers a summer series at the Asian Art Museum. The couple started collecting years ago on a $25 per month art budget and reminisced about the Mud Bar where their friend Keith Haring curated a show by Tseng Kwong back in the day.
They went to China six times, travelling "every which way", sampling more food than Anthony Bourdain, visiting villages, homes and studios in homes, meeting philosophers, poets and students, looking at the art to see how and where it transported them – and so, viewers have the chance to meet 28 Chinese artists, ranging from Ai Weiwei presenting Ton of Tea to new creatives like Li Shurui whose I am not ready sheds light on the subject of light.
Zhiu Jinshi's 40 foot long Boat literally hangs alone. Suspended from the ceiling, museum goers can actually walk through, experiencing the shift and flutter of what arrived as 19 25-quart bins full of roughly 4500 sheets of pre-scrunched Xuan paper. The Asian Art building is reason enough to visit, but encountering the more than 40 works in this show, in the Rubells' words, "Teaches the universality of certain things and how art gives people a sense of being part of them."

28 Chinese at the Asian Art Museum in San Francisco presents artwork from 28 of the most notable Chinese artists working today—from internationally acclaimed stars like Ai Weiwei to the newest generation of game changers like Liu Wei and Xu Zhen. The exhibition presents a multiplicity of perspectives and practices, including painting, photography, new media and breathtaking installation, like Zhu Jinshi's Boat—a 40-foot creation you're invited to walk through. 28 Chinese from the Rubell Family Collection runs from June 5 through August, 2015 and can be seen for just $5 after 5 PM every Thursday.
Visit asianart.org for more information on related programs.
28 Chinese
The Asian Art Museum
200 Larkin St.
San Francisco, CA 94102
On view: June 5 – August 16, 2015

Hours of Operation​
Tuesdays through Sundays: 10 AM to 5 PM
Thursdays: 10 AM to 9 PM
Closed on Mondays