Juxtapoz
25 Artworks for 25 Years of Protecting the Rainforest
November 14, 2014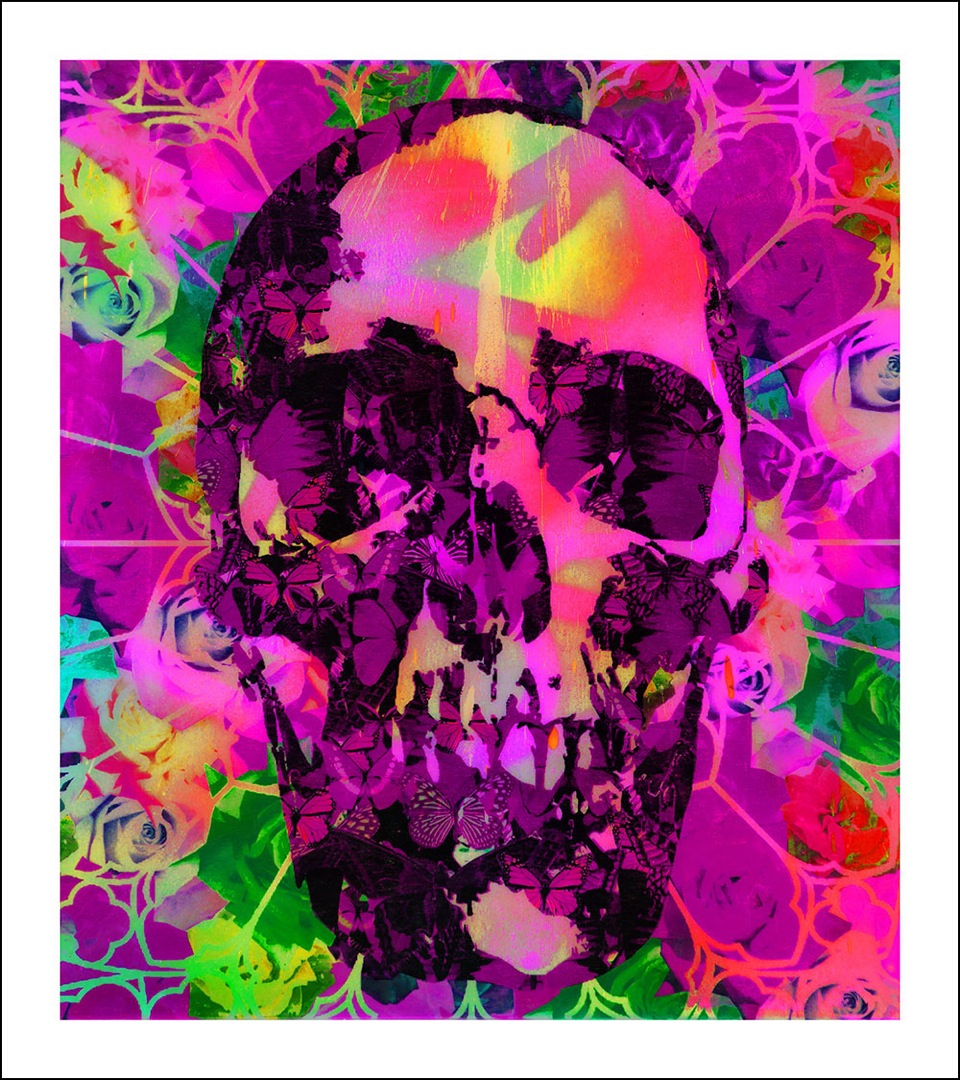 The Rainforest Foundation UK (RFUK), the environmental charity that supports people living in and around the world's rainforests, has launched it's 25th anniversary online auction featuring 25 artists and all limited edition one of a kind pieces. 'The 12 Days of Christmas' online auction is a unique opportunity to get your hands on exclusive limited edition art, whilst supporting a great cause and marking 25 years of rainforest protection.
And it's not just the UK's 'best of' that feature this year, the auction also includes some of the finest talent from around the globe with LA based Scottish painter Charlie Anderson, Mexican street artist Saner, US Street artist Gaia, Berlin-based Patrick Thomas and Norwegian street artists Dot Dot Dot and Martin Whatson.
The auction runs from 12th to 23rd of November and features limited-edition and one-of-a kind pieces from some of the UK's most renowned street artists. Auction lots include a printed collage on reclaimed wood by Kid Acne, a one of a kind canvas of the Frank Sinatra's Nightmare – 'Vertigo Ava' from Pure Evil, a Trafford Parsons artists proof, TRXTR spray paint and acrylic original on canvas, one of a kind Spray Enamel, Ink & Acrylic on Wood from Rowdy, limited edition Ben Allen and HUTCH prints, a very special sculpture from Ryan Callanan (aka RYCA) as well as a brand new print from Eelus.
The 25 artists taking part in this celebration of rainforests have all donated limited edition or one-of-a- kind pieces including canvas, prints, artists proofs, bespoke wooden box frames and even a storm trooper Buddha! Offering art lovers and collectors the chance to make a real difference with a purchase that can help protect the forest home of remote communities and rare wildlife.
In addition to the art the '12 days of Christmas auction' will feature hand-drawn and signed Christmas cards from celebrities such as Sir Ian McKellen, Ricky Gervais, Stephen Fry and many more, plus once-in-a-lifetime experiences like a day at Sting and Trudie's countryside estate, tickets to watch filming of QI featuring RFUK Patron Stephen Fry or a personal tea blending session with the experts at Bettys in Harrogate.
All proceeds will go to the Rainforest Foundation UK, which has been protecting rainforests and supporting indigenous peoples and traditional populations of the world's rainforest for 25 years, in their efforts to protect their environment and fulfil their rights to land, life and livelihood.
About the Auction
The auction will go live on Wednesday, November 12th at www.ebay.co.uk/12days and will run for 12 days, with all items having been sold by November 23, 2014.
Limited-edition artworks created & signed by artists include:
Adam Batchelor, Ben Allen, Jake and Dinos Chapman, Charlie Anderson, Dave White, Dot Dot Dot, Eelus, Gaia, Hutch, Justine Smith, Kid Acne , Magnus Gjeon, Mark Hooley, Martin Whatson, Mr Purnam, My Dog Sighs, Patrick Thomas, Pure, Evil, Rob Wass, Rowdy, Ryan Callanan (aka RYCA), Saner, Tracey Emin, Trafford Parsons, TRXTR