Music
Chris Johanson's 2nd Annual Quiet Music Festival of Portland
June 11, 2012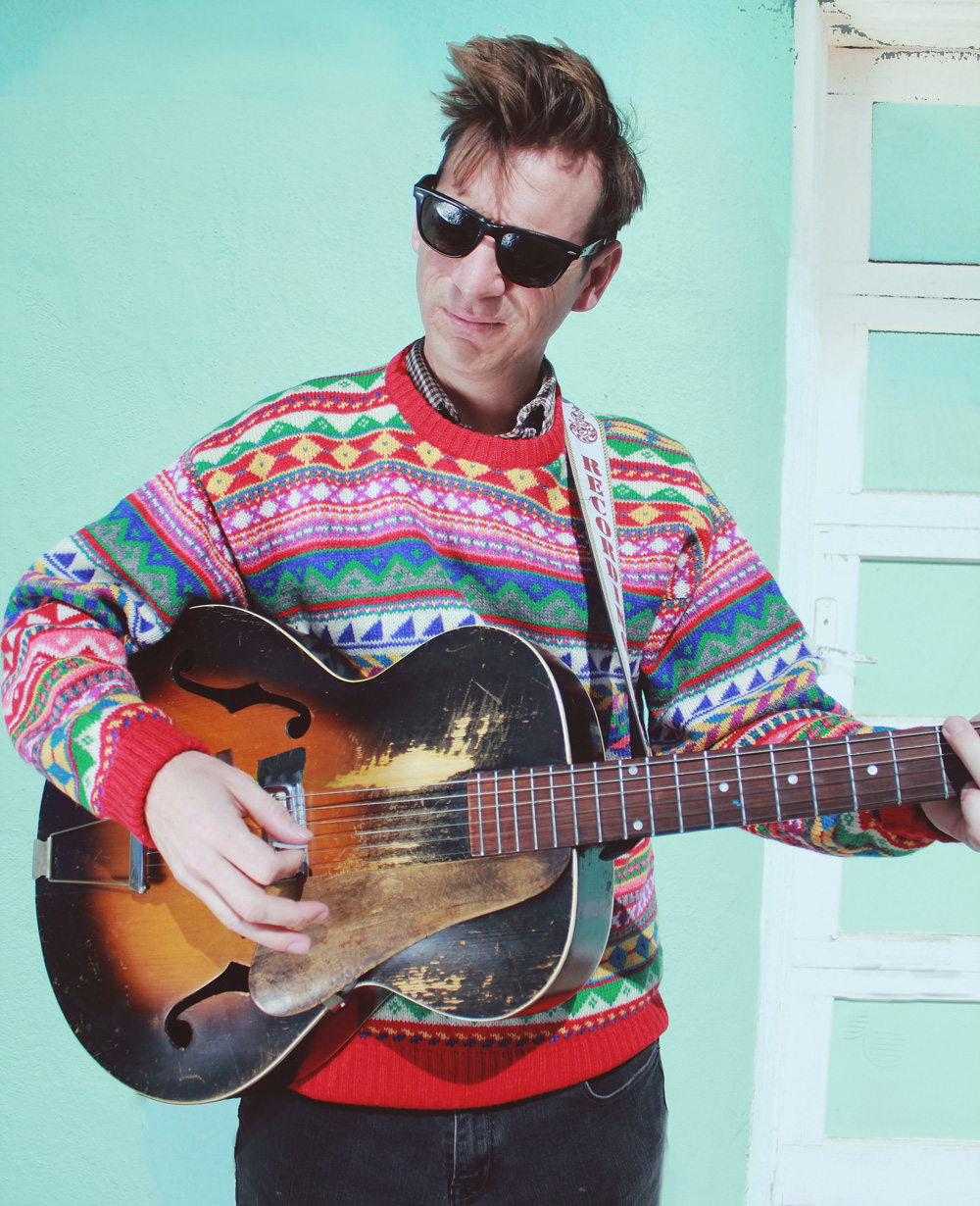 Former SF and Portland based artist, Chris Johanson, has again organized the Quiet Music Festival of Portland, a celebration of quiet music as well as the act of quiet listening. The two-day music event opens on Friday, June 15 and runs through Saturday, June 16, 2012 at Portland's local arts and cultural organization Disjecta.
Here is a rundown on the event:
"Get ready to get mellow and calm with disarmingly quiet tunes," says Johanson. "This year's festival will be incredible squared equals a thousand percent beautiful." The lineup features special performances by musicians and friends from across the country, highlighting this unique genre of "emotional, vibrant and low volume" music.
The Quiet Music Festival of Portland showcases many exclusive acts by musicians performing outside of their normal milieu. Highlights include:
• Rare solo performances by Pennypacker Riggs, Sam Coomes of Quasi, and Scout Niblett.
• A one-man percussion journey lead by Dan Sasaki of Jackie-O Motherfucker, a gospel music performance by Ural Thomas, and a special set of softly amplified songs from Kevin Thomson of Enablers.
• Writer and musician Sonny Smith from San Francisco's Sonny & the Sunsets will recite stories from his play "Sees All, Knows All" and sing songs from LP "One Act Plays."
• Multi-piece acts include Northern California's Strawberry Smog and a low-volume acoustic set from San Francisco band Vetiver.
• The line-up also features spontaneous music from Brooklyn's Lichens, and films by Liz Harris will accompany Grouper's performance.
An exhibition of limited-edition Monoroid silkscreen prints by artist Neil Burke, formerly of bands Men's Recovery Project and Born Against, will be available for sale as well as collectible Quiet Music Festival of Portland posters designed by Chris Johanson.
Sets by Mississippi Records DJs Callie Danger and Eric I add to the festival's relaxed casual ambiance. The interior features one-of-a-kind 70s and 80s items handpicked by Johanson, and he adds, "The space where the music is happening will be very relaxing. Lamps, rugs, blankets, pillows to help you calmly take in the quiet performances. Soft light and sound to envelop you. A gentle place to drift in and out of the moment. Take a nap, have a glass of wine and enjoy time off from the right angles of life. Float off into the positivity and unknown that these evenings offer."
The Quiet Music Festival of Portland is open to the public. For tickets and additional information, please visit disjecta.org.
Ticket Information
Advance purchase: $8 per day/ $15 for both days
Purchase at the door: $10 per day / $18 for both days
To purchase advance tickets, please visit disjecta.org.
Schedule
Friday, June 15, 2012: 8pm
Grouper
Sonny Smith
Sam Coomes
Pennypacker Riggs
Dan Sasaki
Saturday, June 16, 2012: 8pm
Lichens
Vetiver
Scout Niblett
Ural Thomas
Kevin Thomson
Strawberry Smog