Illustration
Vibe Israel: Tal Amitai-Lavi, Chelouche Gallery
December 22, 2013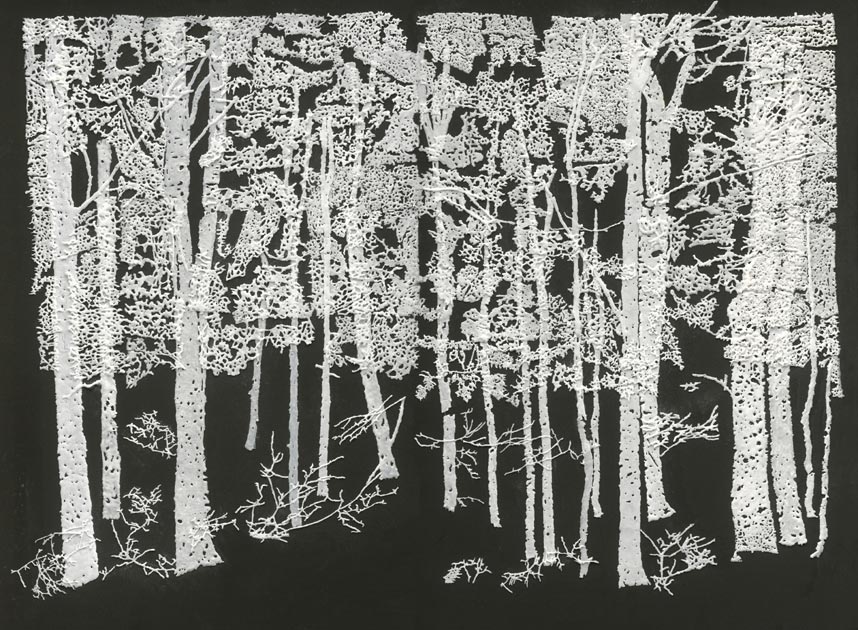 I was fortunate enough to spend this past week experiencing the visual art scene in Tel Aviv, Israel and to discover the work of Tal Amitai-Lavi, an Israeli artist (born Israel 1969) who shows with Chelouche Gallery for Contemporary Art. As a multidisciplinary artist, Amitai-Lavi's work straddles the boundary line between the two-dimensional and three-dimensional, and is characterized by love of craftsmanship, sensitivity to detail and an exploration of unusual materials (sewing thread, salt, plasticine, etc.). Pursuing personal, loaded themes such as home, family, childhood and couplehood, her work transcends the private case and addresses universal values with which any viewer may identify. In a variety of works Amitai-Lavi tries to capture a childhood fantasy suggestive of longing and a promise of happiness, which always turns out to be an elusive, false mirage.
Amitai-Lavi's works of salt and baking soda come across as multi-dimensional illustrations that have a shell like nature, fragile and vulnerable as shards of ice or snow crystals with a soft and intangible presence. Amitai-Lavi indicates that her attempts to integrate the material is meditative in nature arising out of a desire to freeze memory, to clasp a precious souvenir, or to capture an elusive moment from the world of emotions. Unlike the architectural images she created out of sewing thread in the past , the forest image is consistent with the amorphous nature of the material. Amitai-Lavi states that the guiding principle in her work is the principle of uncertainty - working with unexpected materials gives her only partial control over the final outcome. Thus, she claims, the work process as well as its final result relates to an elusiveness of consciousness, of memory...
I would like to thank non-profit organization Vibe Israel / Kinetics for making this experience and visual connection possible.
Print / Web Editor