Illustration
Renzo Razzetto 'The Hawthorn in the Hands of the Dead'
November 08, 2013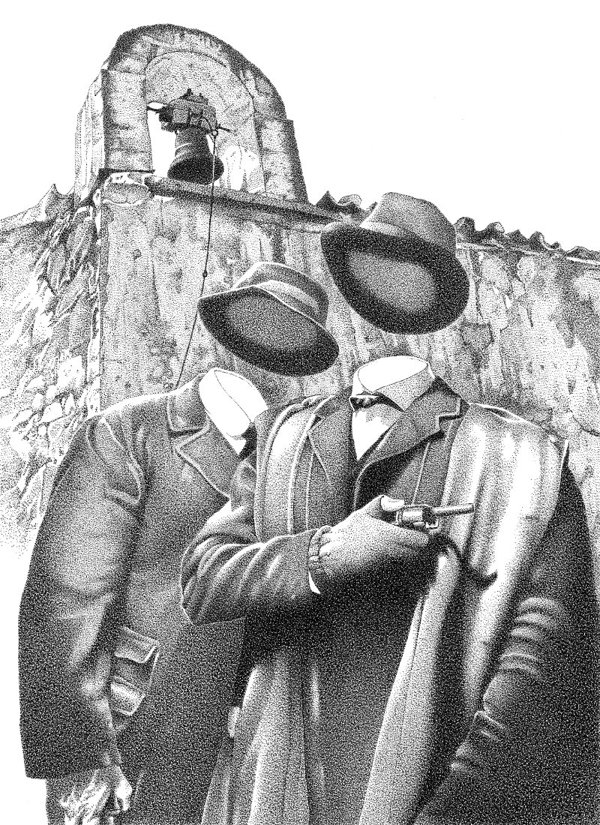 The Hawthorn in the Hands of the Dead will be a beautifully produced, black-and-white, 72-page collage novel, a surreal/Gothic fantasy, an exploration in word and image of the grotesque, sexuality, love, and death from Florida based artist and illustrator Renzo Razzetto. A shape-shifting pursuit for an elusive villain. From detective fiction to heroic poetry, The Hawthorn in the Hands of the Dead channels different genres and time periods as it journeys into mystery.
The novel will be made up of 80+ black-and-white illustrations with accompanying text largely composed using a cut-up technique. The illustrations are done using stippling, which is a difficult and wildly time-consuming art technique used to create texture, shading, and other optical illusions in drawings by means of hundreds of thousands of very fine dots.
The aim is to produce two smyth-sewn bound editions of the novel -- a regular hardcover edition with a printed cover with glossy film lamination, and a slipcase edition with matching foil stamping, a foil stamped cover, and a glossy dust jacket. Renzo recently started a campaign to help fund the creation and printing of this dark beauty- HERE.