Illustration
Olly Moss's Optical Illusions
April 05, 2013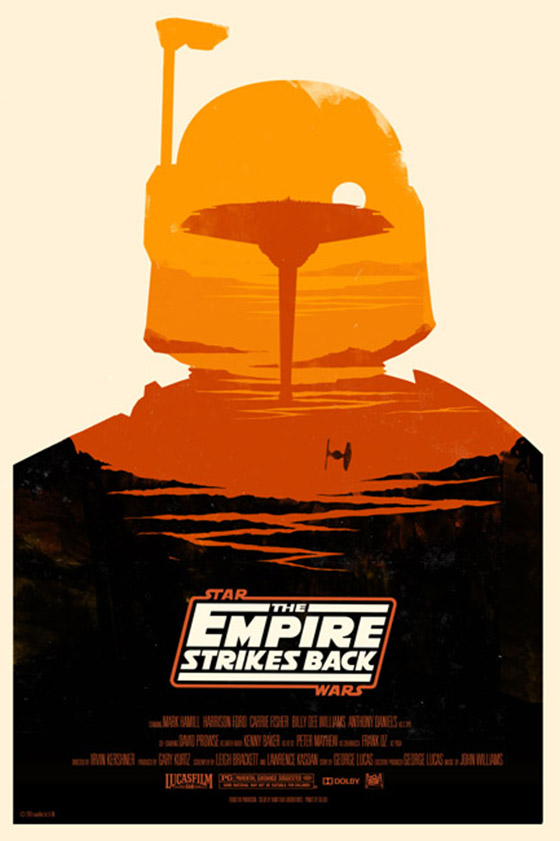 The first time I remember thinking to myself, "oh, wow, this guy is so good" about Olly Moss is when he posted his "Evolver" illustration, a play on the Beatles's "Revolver" album cover. It was so good. I was a fan of his work before but that really put him on another level for me.
Olly studied literature at University and originally did graphic design as a hobby. That little hobby took off after he started designing shirts with clever images for Threadless and now he's considered to be one of the best illustrators out there.
I imagine that that studying of literature has a lot to do with what Olly Moss does. He's very inclined towards visual wordplay and has an ability to approach things like no other person. His obsession with video games can be readily seen throughout his work and I feel it has had an impact on how he approaches his art as well. And of course there's a whole deal of personal and pure creativity happening. He also has fun with everything he does which contributes to his wealth of creativity.
It's been quite the exciting ride watching him become more and more known from his days on various forums to Threadless to his sold out "Paper Cuts" show at Gallery 1988. I'm always curious, what will he come up with next?
Curated by Zach Tutor of
Supersonic Electronic
Follow him at
@supersonicart