Illustration
Hannah Stouffer's 'Metaphysical Alphabet'
July 14, 2013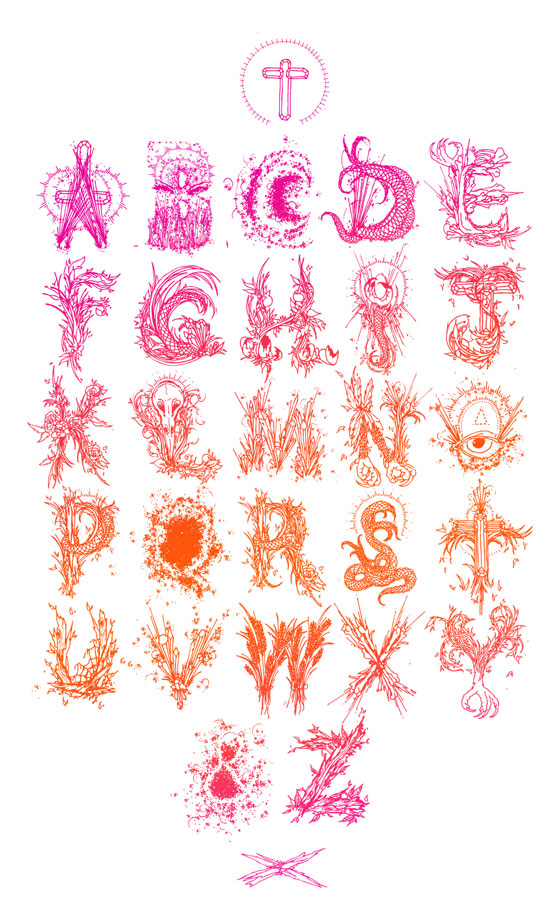 Contributing editor and illustrator Hannah Stouffer recently completed her own transcendental typeface, an alphabet based in metaphysics out of her own intricate line-work. In her words, it is 'A study on the fundamental nature of beingness through an exploration in metaphysical research, traditional ontology, determinism, natural theology and universal science.' Stouffer produced a limited edition of screen-printed posters with the help of Free Gold Watch in San Francisco in a variety of galactic black and luminous neon hues. They are available online in her SHOP and select retail locations.
'Metaphysical Alphabet' 18x24" limited edition 2 color gradient screen-printed poster
Available online HERE
Get Meta.