Spencer Tunick, May 2013
Published May, 2013
Vault // Wednesday, 19 Jun 2013
1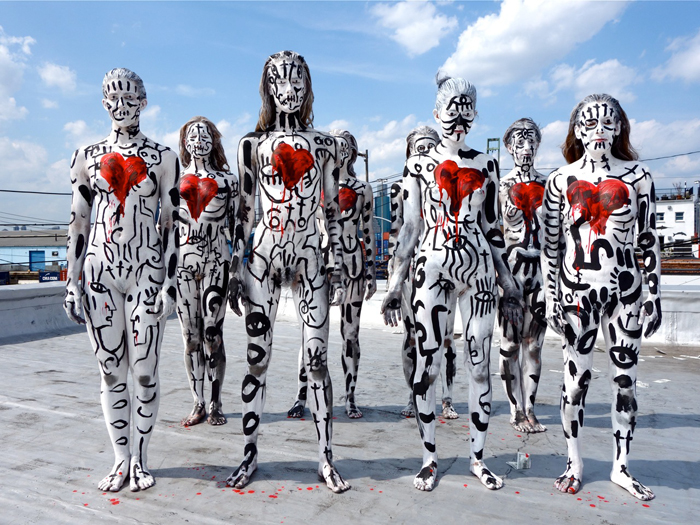 This past May, we were very excited to print an exclusive interview with famed photographer and public artist, Spencer Tunick. As you probably know, Tunick is the photographer with the knack of getting a large group of people to strip naked, go somewhere very public, and be photographed as a collective and spirit of bare emotion. His works are powerful, unifying, provocative, and at times, just really damn fun and full of life. We loved the piece, and wanted to share it with our online readers.

Mr Tunick will be having his first public book signing event for his European Installations, at the prestigious Dashwood Books on Thursday June 27th, 6-8 pm, on 33 Bond St. in NYC.
Tunick also has work in the outstanding nude photography exhibit at Flowers Gallery in NYC, open now through July 27, 2013.
If you don't want to miss features like this in our print edition, subscribe to Juxtapoz and receive a free 13 issue.