Art Alliance Profile: Camille Rose Garcia
Published July, 2014
Vault // Monday, 28 Jul 2014
1
We announced this week on the site that Juxtapoz was lucky to be invited to participate in what will be a fantastic public art and exhibition in Chicago during Lollapolooza. Shepard Fairey has curated a "Art Alliance: The Provocateurs" in Chicago from July 31—August 4, 2014, featuring a fantastic roster of artists from all mediums and eras. Today, we look at one participating artist, fine artist and 2x Juxtapoz cover artist, and part of the Juxtapoz 20th Anniversary show in NYC, Camille Rose Garcia.

We wanted to give our readers a chance to get their tickets now, so if you happen to be in Chicago, or headed to Lollapolooza and want to see the "Provocateurs" show, follow this link for ADVANCED TICKETS.
As we mentioned yesterday as well, for the next two weeks, Juxtapoz will be posting past features from many of the artists in Art Alliance from our print edition. Some interviews are new, some old, but we hope for some people who want to learn more about these artists these features and interviews can help provide insight into the work and artists lives. This interview with Camille is from the May 2013 cover story in Juxtapoz.

We asked Camille about showing in "The Provocateurs" along such a large cultural event like Lollapolooza, and she told us, "I love the idea of non-art world people experiencing my art. My philosophy has always been that art should be more like music in it's experience, and that you shouldn't have to have any previous awareness of art history in order to get something important from it."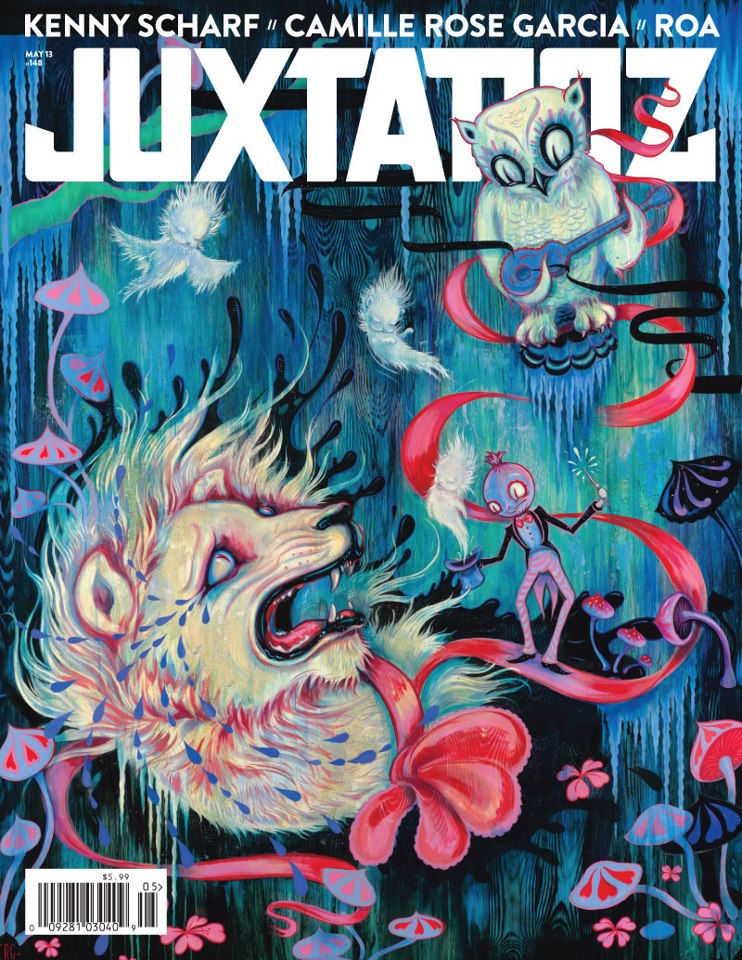 One of the major highlights of the exhibition will be that a portion of the event proceeds will be donated to Chicago Arts Partnerships In Education (CAPE), an organization which inspires students to be passionate about their education by weaving visual and performing arts into their classroom lessons. They bring academic subjects to life through art, and partner teaching artists with Chicago Public School teachers to develop original, creative lesson plans.