Whose Sh**ty Tattoo is That, Anyway?
Tattoo // Friday, 09 Nov 2012
1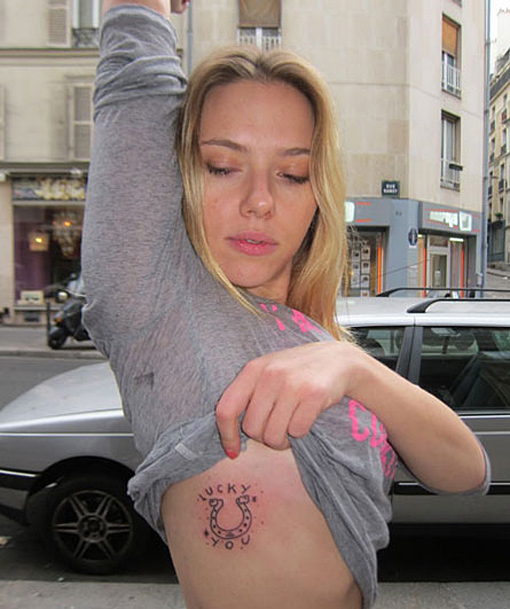 Curious who the proud owner of this shaky-lined stick n poke is? Well it's the one and only Scarlett Johansson, and turns out the tattoo was created by the famous French tattoo artist
Fuzi Uvtpk
, founder of the "ignorant style," who's known for his prison-style tattoos. How Derelicte...