Wes Lang Screenprints for V1 Gallery Exhibition
Tattoo // Monday, 17 Oct 2011
1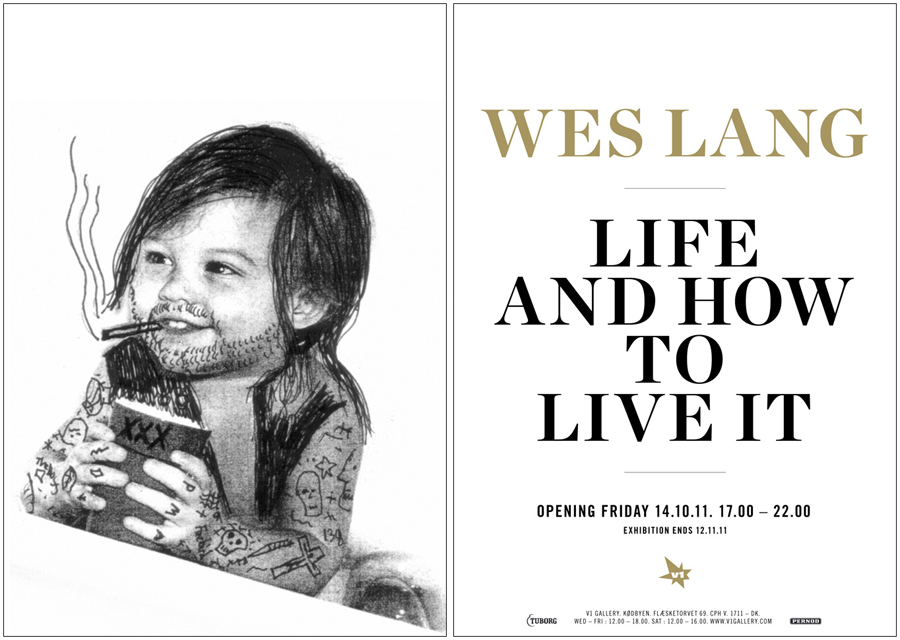 We wish the print was this baby drawing, alas, Wes Lang has released two screenprints with
V1 Gallery
in conjunction with his solo show at the Copenhagen space,
Life and How to Live It.
The prints were handmade in Denmark on chalk coated paper.
Here is the note from V1 Gallery, "2 new, 18 and 20 layer silkscreen prints handmade in Denmark on chalk coated paper. Size: 70 x 50 cm Edition of 30. 3.600 DKK framed. Available now."
And, here is a little note about Mr. Lang's exhibition...
The exhibition offers, as the title indicates, a personal reflection on how to navigate life. It is not a self-help or how to guide. It is an interlinked series of meditations on being. Being Wes Lang and being all of us. The subject matter is personal universal, complex and mundane; friends and mentors, dead, alive or both. Good times, bad times and the value of each. The hazards of living, enjoying life, cigarettes and drink, in the light of our impending death. Love for one, for many and briefly for all. The rage and acceptance of not going gentle into that good night.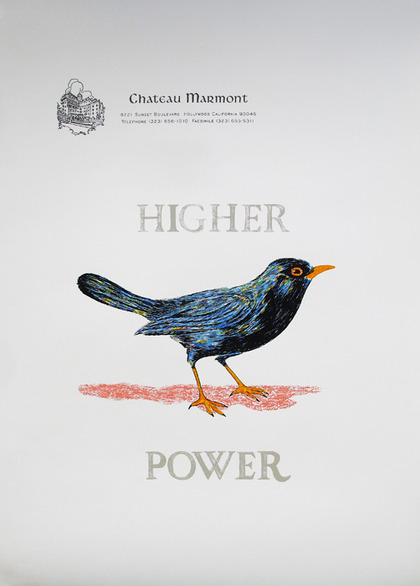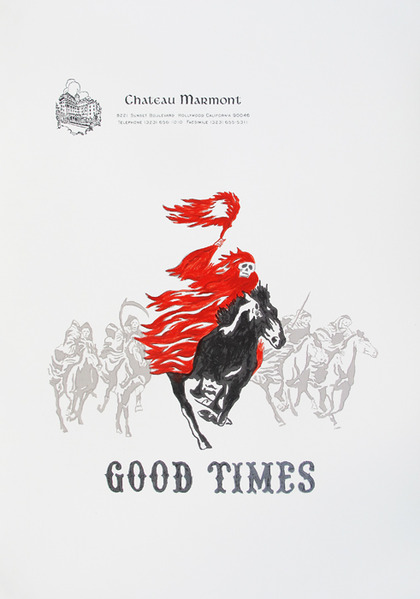 Wes Lang
Life and How to Live It
Through November 12, 2011
V1 Gallery
Copenhagen, Denmark