"The Unruly Art of Don Ed Hardy" at SFMoMA's Artist Gallery
Tattoo // Monday, 18 Apr 2011
1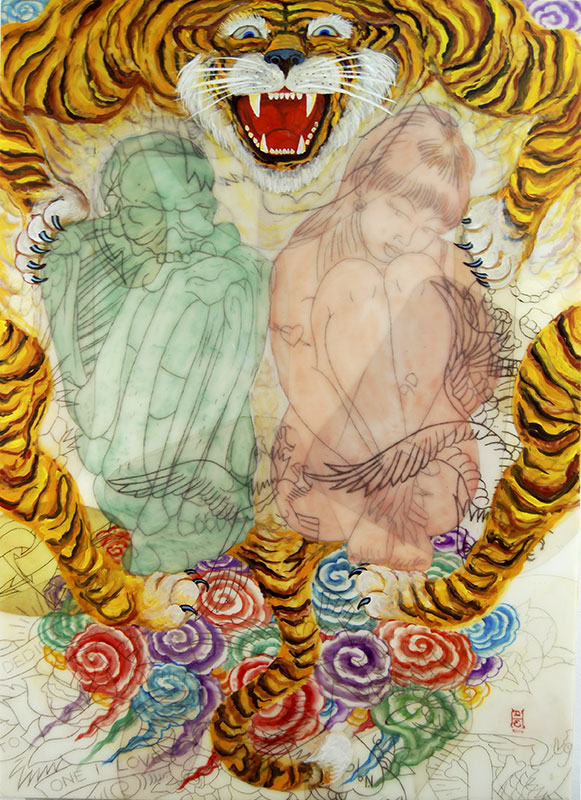 One of the original spirits in all of tattoo culture and art, Don Ed Hardy, will be creating a site-specific installation at the
San Francisco Museum of Modern Art's Artist Gallery at Fort Mason
in
The Unruly Art of Don Ed Hardy
this June, 2011. It will include cast resin work layered with vintage Hardy acetate tattoo stencils, porcelain pieces with cobalt handwork, original prints, and large-scale original brush painting.
We are currently working on an Ed Hardy feature for the magazine at the moment, and in hearing Mr. Hardy speak about the exhibition, we know its going to be fantastic look into Hardy's fine art work. And after seeing Hardy's shack at Laguna Art Museum last year, Hardy is one of the more talented conceptual installation artists we follow.
As the Museum notes, "Also included will be a replica tattoo shop in a tiny closet space in the gallery: much like ones he observed in the 1950s complete with sheets of "flash" (painted designs), ink, and tattoo machines, it will reanimate the aura of that art in a bygone era."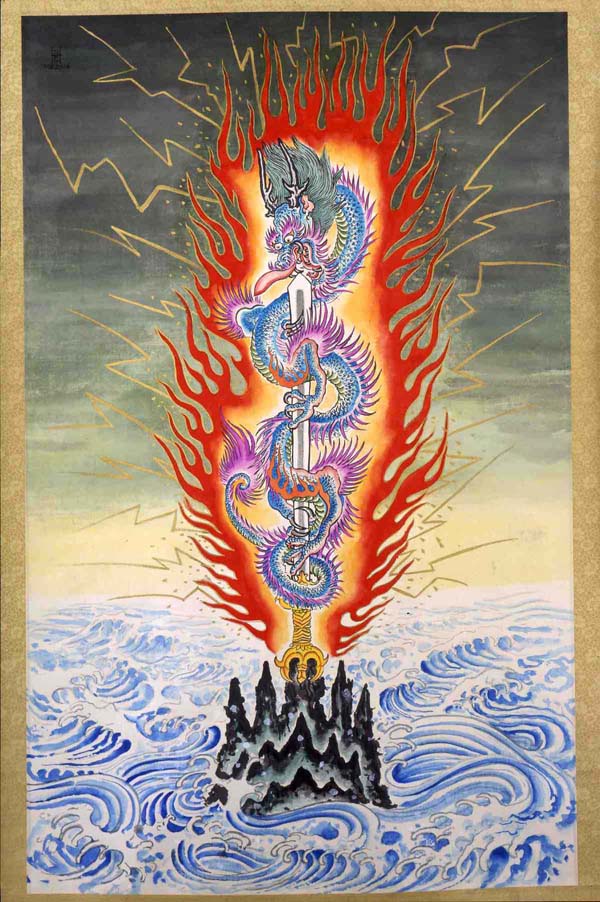 Don Ed Hardy
The Unruly Art of Don Ed Hardy
June 9—August 25, 2011
SFMoMA Artists Gallery at Fort Mason
San Francisco, California