THE SKULLZ PRESS Zine Release Party in San Francisco
Tattoo // Saturday, 12 Nov 2011
1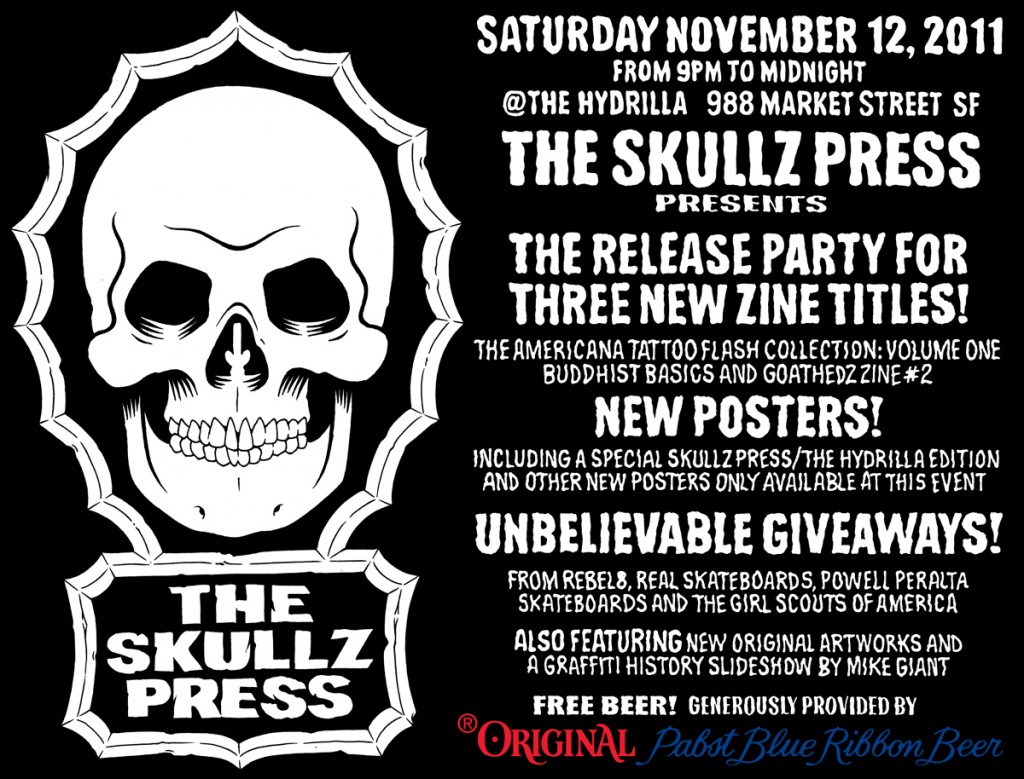 The Skullz Press is having a zine release party tonight in San Francisco for three new titles: The Americana Tattoo Flash Collection: Volume One, Buddhist Basics, and Goatheadz 'Zine #2. Mike Giant will also be on hand to present new works and host a graffiti history slideshow.

Here is the rundown:


THE SKULLZ PRESS presents the Release Party for three new 'zine titles!
The Americana Tattoo Flash Collection: Volume One
Buddhist Basics
Goatheadz 'Zine #2
New original artworks and a graffiti history slideshow will be presented by MIKE GIANT
NEW POSTERS
Including a special Skullz Press / The Hydrilla edition and other new posters only available at this event
PRODUCT GIVEAWAYS will be available from Rebel8, Real Skateboards, Powell Peralta skateboards, and the Girl Scouts of America
FREE BEER generously provided by Pabst Blue Ribbon
The Hydrilla
988 Market Street | Mezzanine West
San Francisco CA 94102