Mister Cartoon New York Tattoo Tour
Tattoo // Thursday, 17 Feb 2011
1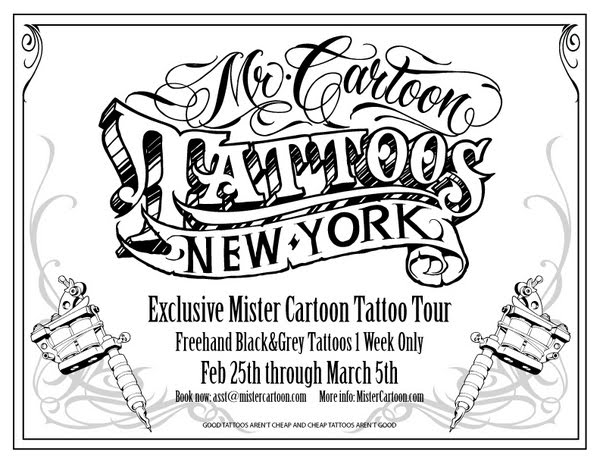 Los Angeles-based tattoo artist,
Mister Cartoon
, one of the leading and sought after contemporary tattoo artists in the world today, will been having a residency in NYC from February 25th through March 5th. If you want a black and grey tattoo from one of the masters, make your appointment now.
Book now at
asst@mistercarton.com
.
"Good tattoos aren't cheap and cheap tattoos aren't good."