Closer look: Russian Criminal Tattoos
Tattoo // Thursday, 04 Nov 2010
1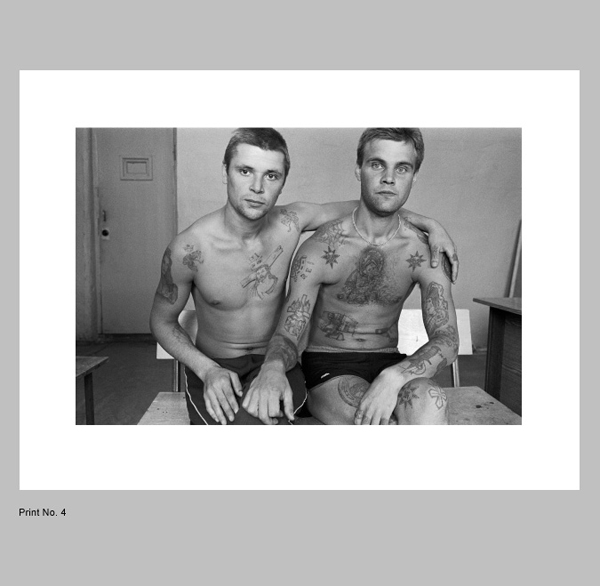 We wanted to start your morning off a little heavy, but like a proper newspaper, with a bit of history and historical context. Right now in London, England, an exhibition exploring the photography and mythology of Russian criminal tattoos is on display.
Anyone who has studied Russian history, art, visual propaganda, or literature has found a very unique form of satire and humor that is both proud and self-depracating. Reading classic novels like
Master and Margarita
or
Crime and Punishment
are both dark yet satrical and oddly humurous portraits of Russian life, almost a concession that Russian life is composed of unexplainable events.
The work in
Russian Criminal Tattoos,
especially in the illustrations, continues on this tradition. The exhibition is based on the more that 3,000 tattoo drawings made by Danzig Baldaev during his time as a prison guard in Russian between 1948 and 1986. In our research, we found that "tattoos were Baldaev's gateway into a secret world in which he acted as ethnographer, recording the rituals of a closed society. The icons and tribal languages he documented are artful, distasteful, sexually explicit and provocative, reflecting as they do the lives and traditions of convicts." Some of the persons in the illustrations are famous Russian figures, including Stalin and other political leaders.



Even more stricking are the accompanying photographs by Sergei Vasiliev, which are the centerpiece of the
Russian Criminal Tattoo
exhibition. The photographs enhance the drawings, "reflecting and preserving the ever-changing folklore of the Russian criminal underworld."
As we know from literature throughout the 19th and 20th Centuries, Russian's have an interesting and dark way of preserving their past. Humor is absent, but beauty beneath the crime is evident.
View some of the exhibition photos below.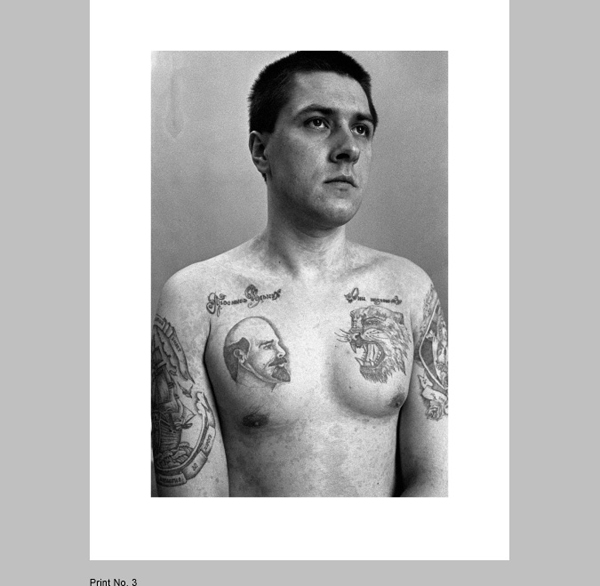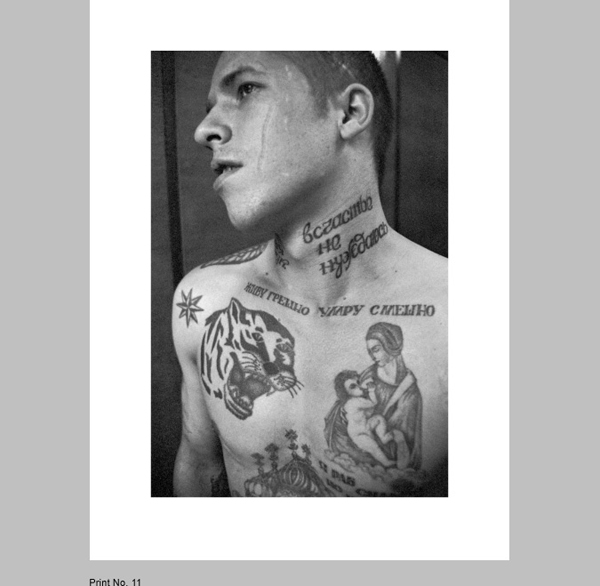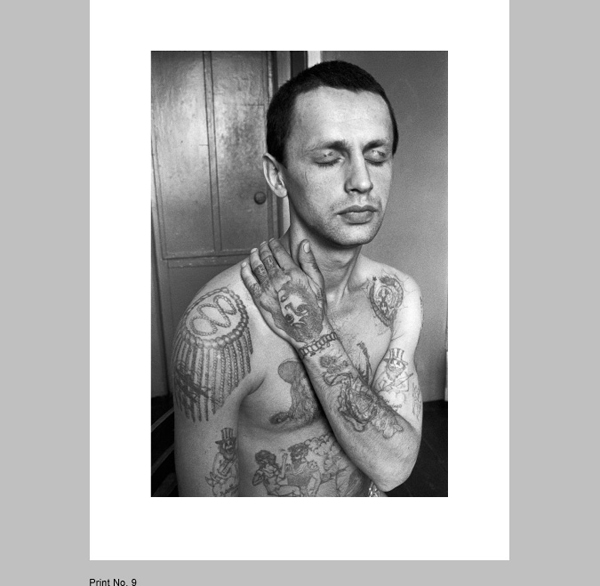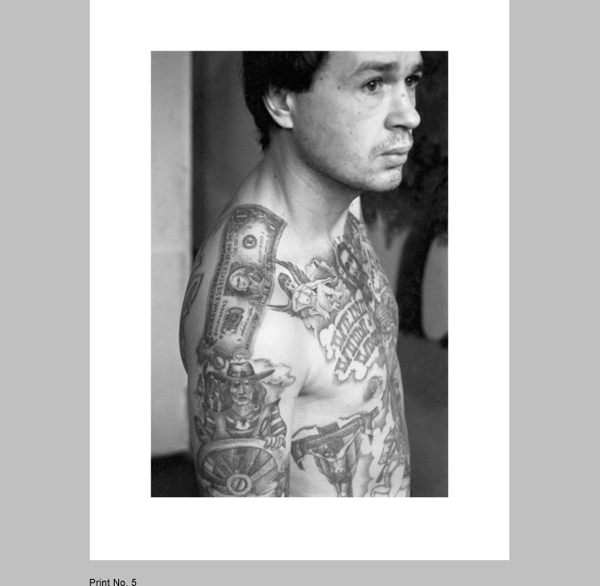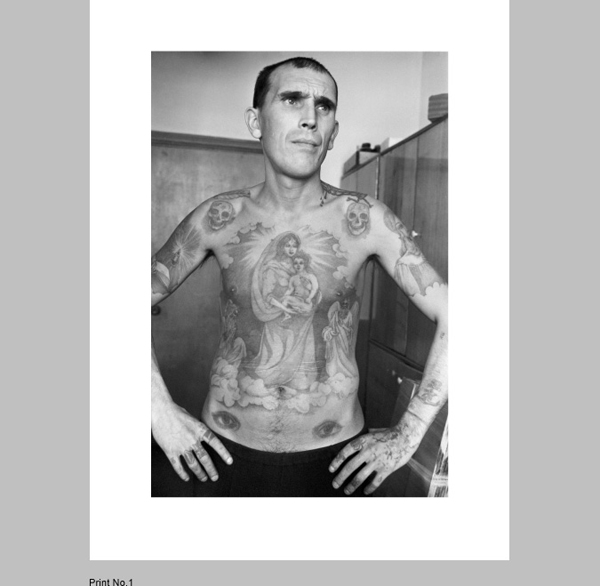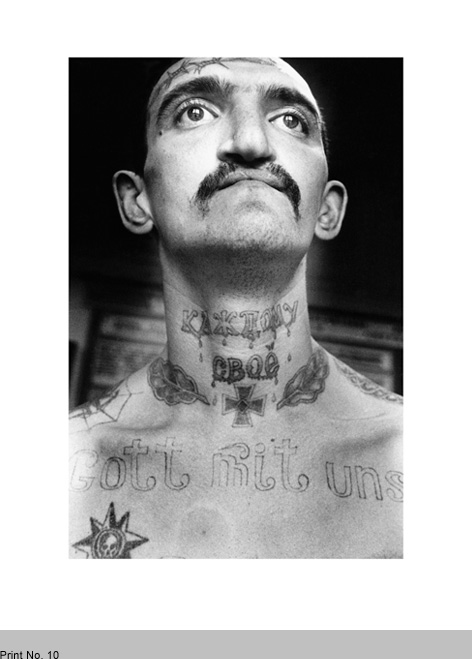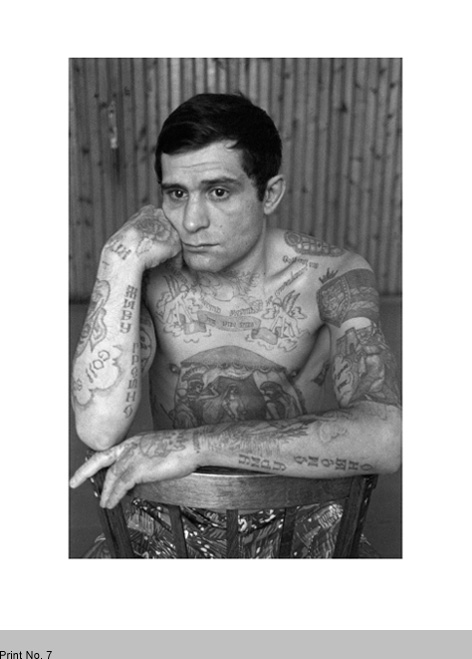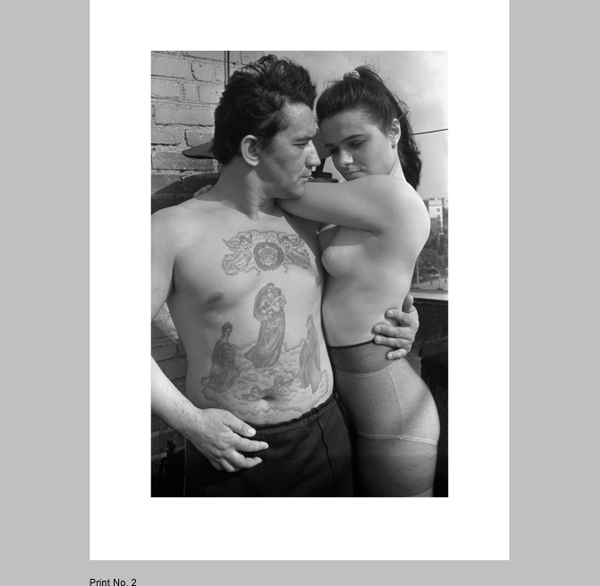 Russian Criminal Tattoos
Through 28 November 2010
4 Wilkes Street, London E1 6QF
Thursday to Sunday, 11am-6pm