Cheech is Up in Smoke!!!
Tattoo // Sunday, 17 Jun 2012
1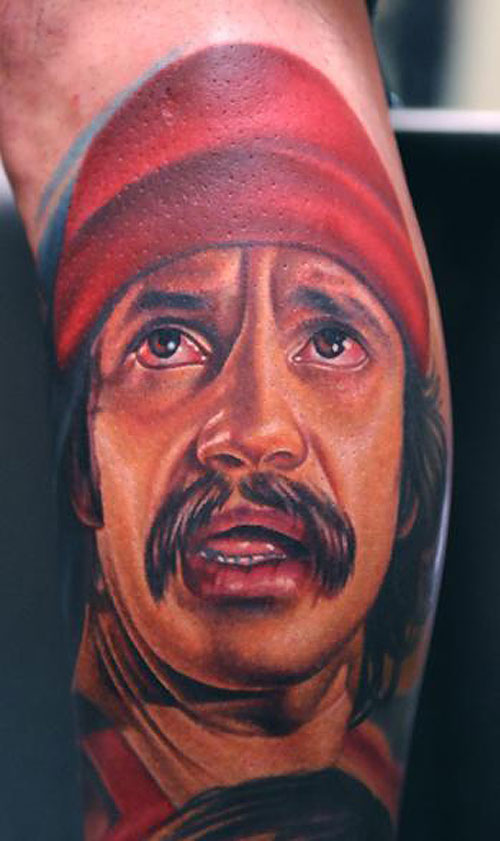 Nikko Hurtado's incredible tattooed rendition of Cheech!!  Hurtado is a tattoo artist who specializes in colored portraiture and  has been tattooing since 2002. He owns and works at Black Anchor Collective in Hesperia, California. He has appeared as a guest on LA Ink and Tattoo Wars and also released a DVD called Tattooing Portraits with Nikko Hurtado.