Beard of Bears
Tattoo // Friday, 13 Jul 2012
1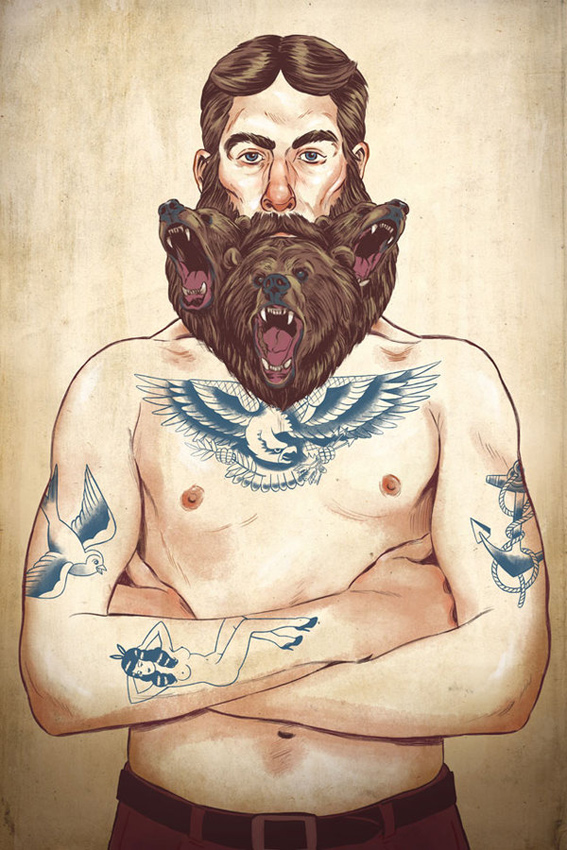 Brandon Loving
is an illustrator/artist currently residing in Savannah, Ga. He's the roughest, toughest son of a gun this side of the Smokies and he'll challenge anyone who says otherwise. With a beard of bears and an arsenal of traditional naval tattoos, we're Loving it- get it?? Ha. ha...
Events
Openings, closing, and ongoing
Gallery
Every image in one place
Current Issue
On sale now at newsstands or on screen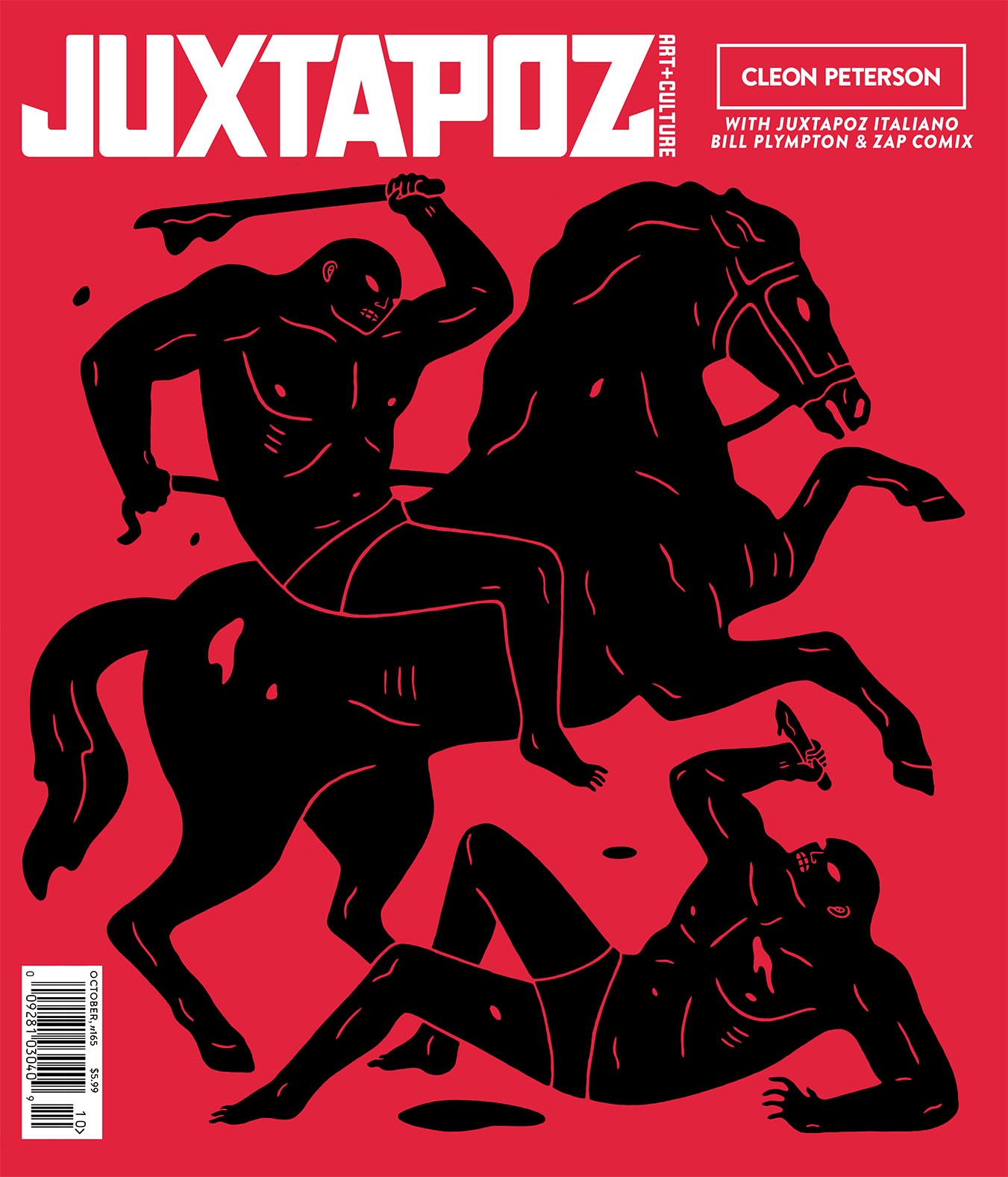 Juxtapoz is proud to announce our October issue with one of the world's emerging contemporary artists, Los Angeles-based Cleon Peterson. With works that are both violent, vengeful, and bloody, there is poetry and motion in the works of Cleon Peterson, and for the the October 2014 issue, he created a special composition that conjures up his ballet of conflict.