Beard of Bears
Tattoo // Friday, 13 Jul 2012
1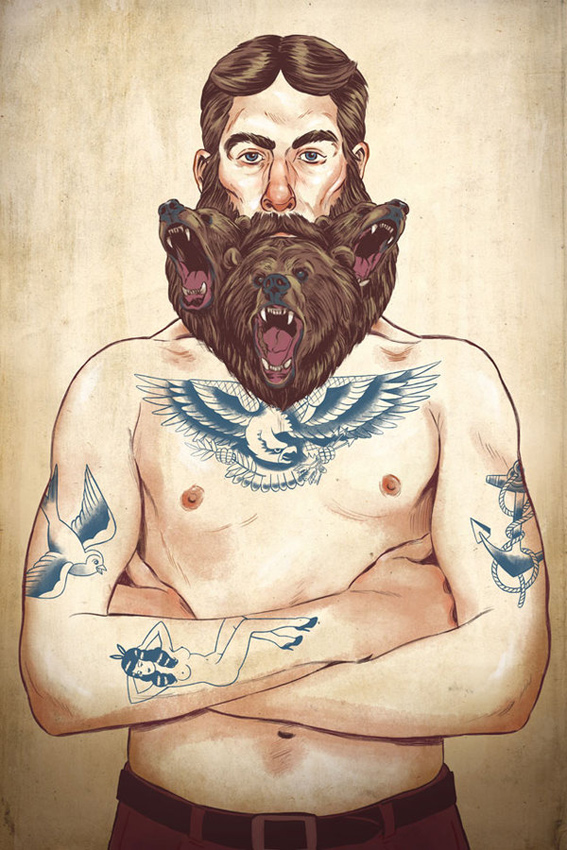 Brandon Loving
is an illustrator/artist currently residing in Savannah, Ga. He's the roughest, toughest son of a gun this side of the Smokies and he'll challenge anyone who says otherwise. With a beard of bears and an arsenal of traditional naval tattoos, we're Loving it- get it?? Ha. ha...
Events
Openings, closing, and ongoing
Gallery
Every image in one place
Current Issue
On sale now at newsstands or on screen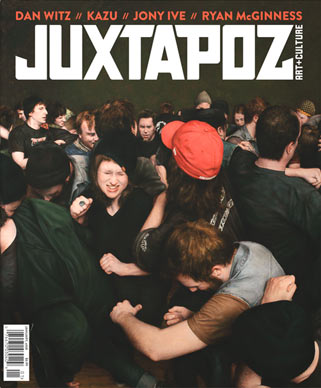 Juxtapoz is proud to both kick off the 2015 year with a cover story on Brooklyn-based fine artist Dan Witz in our print edition. But we are even more proud that it will be released at our booth at Scope Art Fair Miami Beach and on shelves around the world during the holiday shopping rush. Witz is overdue for the cover, with his mosh pit paintings and unique street art being enjoyed by collectors and readers for over two decades.