Beard of Bears
Tattoo // Friday, 13 Jul 2012
1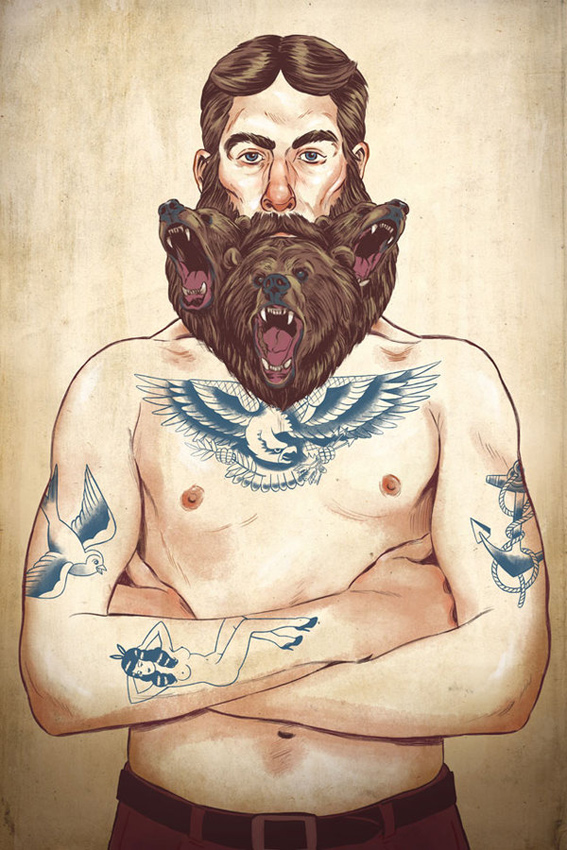 Brandon Loving
is an illustrator/artist currently residing in Savannah, Ga. He's the roughest, toughest son of a gun this side of the Smokies and he'll challenge anyone who says otherwise. With a beard of bears and an arsenal of traditional naval tattoos, we're Loving it- get it?? Ha. ha...
Events
Openings, closing, and ongoing
Gallery
Every image in one place
Current Issue
On sale now at newsstands or on screen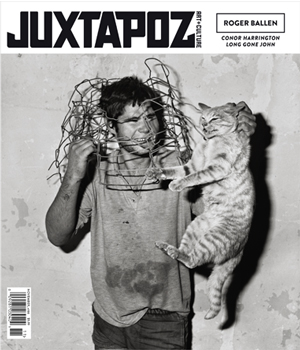 Juxtapoz never shies away from a little controversy, and the November 2014 issue featuring a cover story and the works South African-based photographer Roger Ballen. This cover, let's just get right to it: it's disturbing, haunting, intriguing, and yet part of a compelling body of work that Ballen has been building for decades. We are proud to have him on the cover and to tell his unique story.