2012 Atlanta Tattoo Expo. June 29-July 1
Tattoo // Monday, 25 Jun 2012
1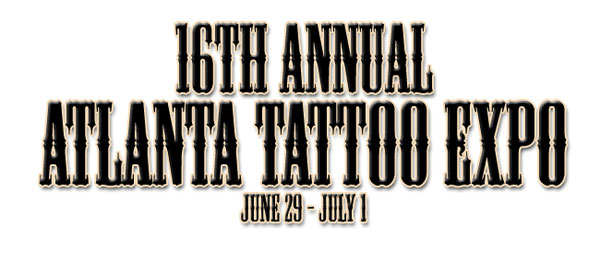 Tony Olivas and Sacred Heart Tattoo present the 2012 Atlanta Tattoo Expo. The Atlanta Tattoo Expo was founded by Tony Olivias, one of Georgia's premier tattoo artists and owner of Sacred Heart Tattoo in Little 5 Points, Norcross, Centerville, Austell and Warner Robins. Bringing together the some of the world's best tattoo artists, the three-day event has become an Atlanta tradition exposing people of all ages and backgrounds to the ever-growing art form and the exciting culture that surrounds it. From avid collectors to first timers and the curious at heart, the Atlanta Tattoo Expo invites attendees to mingle with and get tattooed by some of the best tattoo artists in the world, shop for unique gifts, participate in contests, and enjoy a variety of food and drinks. Aspiring and seasoned tattoo artists also have the opportunity to participate in seminars during the festival.
The Atlanta Tattoo Expo is honored to feature a select group of world-class artists showcasing a variety of styles and techniques. Many of the artists will travel great distances to bring their unique art to the Atlanta community. Due to the high profile nature of our artists, we recommend that you contact them prior to the convention to make appointments! Continue to check back for updates on the attending artists.

The festival offers live tattooing, contests with many different categories, seminars for tattoo artists, cool vendors with a variety of different treasures and new this year, a bikini contest by the pool! When the tattooing is finished each day, the after party is across the street at Mardi Gras. So come get a room and party with us all weekend! Rooms are going fast so call and reserve yours today.