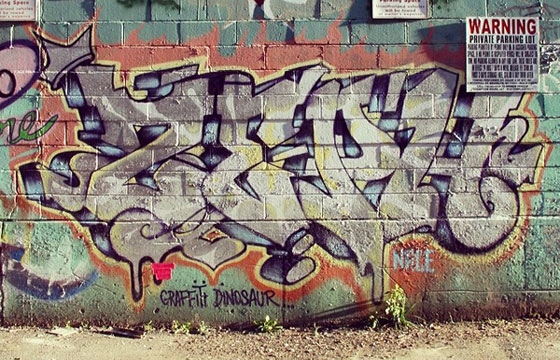 Graffiti // Thursday, May 01, 2014
Since Zephyr did start painting graffiti in New York back in 1975, that would qualify him as a "Graffiti Dinosaur" or simply put, an O.G.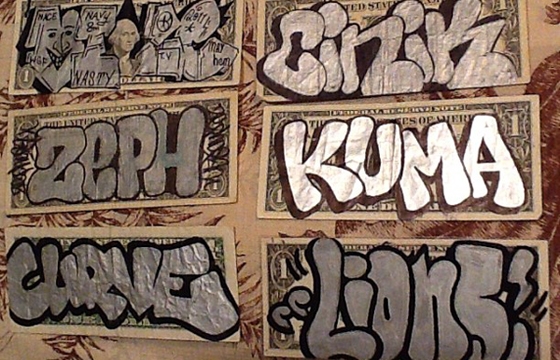 Graffiti // Sunday, March 10, 2013
We don't know whose collection this is or if it's intended for something specific, but what a good idea for collecting graffiti signatures. We got Ojae, False, Mize, Cinik, Zephyr, Kuma, Curve, and Lions. Not a bad New York lineup.