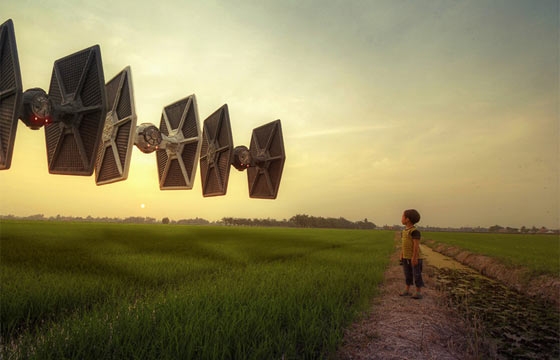 Juxtapoz // Friday, July 24, 2015
This isn't the first time we have posted about Zahir Batin's love of Star Wars, but we just noticed this new series of works by the artist, which shows Star Wars invading the countryside of Malaysia.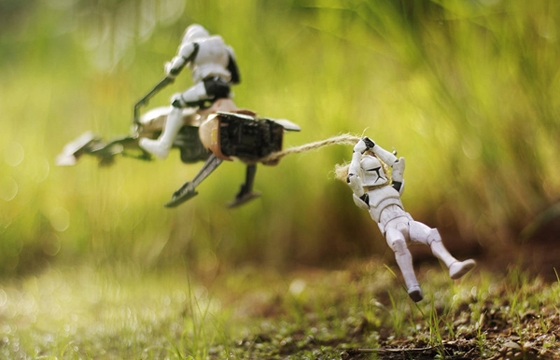 Photography // Tuesday, April 22, 2014
Malaysian photographer Zahir Batin has created a photo series that gives us a glimpse of what the life of a "Star Wars"stormtrooper would be like. Using a combination of actual figurines and handmade props, Batin depicts scenes ranging from dramatic moments, to mid-action depictions, to just plain hilarious happenings. By toying with the viewers'sense of scale, Batin constructs spaces that are truly visually convincing.