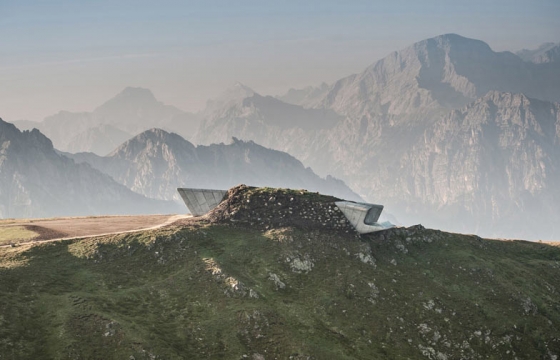 Design // Wednesday, July 29, 2015
If you like your museums located 2,275 metres above sea level, near the Kronplatz ski resort in South Tyrol, Italy, and you remember Ben Folds Five albums, and you like mountain climbers, you will love Zaha Hadid's new design for a museum built for climber Reinhold Messner on Alpine peak, Mount Kronplatz. As Dezeen notes, "London-based architect Zaha Hadid – already in the news this month after her design for the Tokyo 2020 Olympic stadium was scrapped – designed a structure built into the side of the mountain, emerging only at certain points to offer specific views."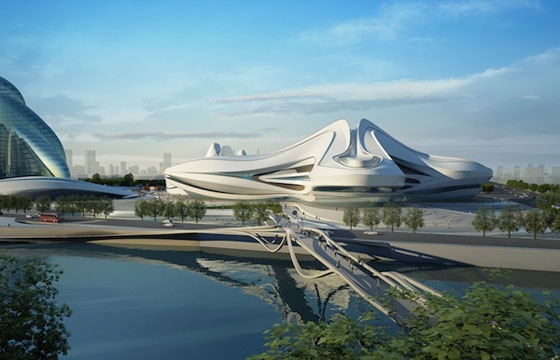 Street Art // Friday, March 15, 2013
The ambitious designs created by the architectural firm, Zaha Hadid, for the Changsha Meixihu International Culture & Art Centre in China have been revealed and they are quite impressive. The three buildings, a Grand Theatre, a Contemporary Art Museum, and a Multipurpose Hall, will each offer various creative activities and different experiences. The facilities are intended to offer both indoor and outdoor exhibitions, with additional amenities such as bars and restaurants for visitors.