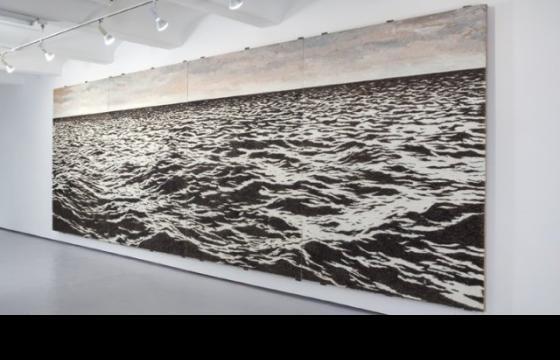 Juxtapoz // Saturday, March 24, 2012
Of course, it is always impressive to create a gigantic mural or canvas painting that stands at 26-feet long, and in the case of Cuban artist Yoan Capote, his Isla is quite impressive. But look closely, and you will notice something strange: Isla was completed entirely out of fish hooks. Not just a few, over 500,000 fishing hooks were placed/screwed into plywood to create the dark waves and shadowing.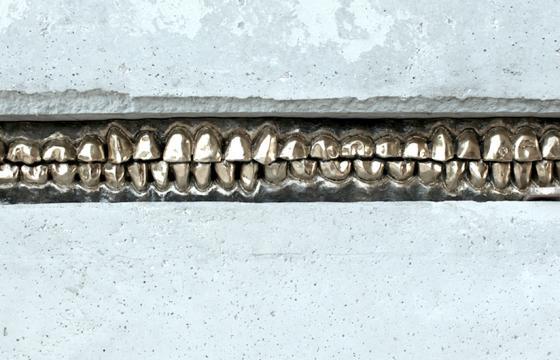 Juxtapoz // Wednesday, July 20, 2011
Havana, Cuba-based sculptor, Yoan Capote, created this fantastic bronze and concrete sculpture, Stress, in 2010, featuring gold teeth smashed between large concrete blocks. Once a painter, Capote now works mainly in sculpture.