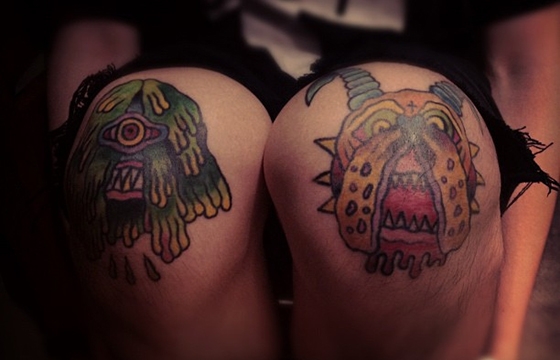 Illustration // Tuesday, July 02, 2013
The tattoo artist from Taipei, Taiwan who goes by "YEH5050" is producing some of the most unique, weirdest tattoos we've seen in a while. Combining the sickly-sweet linework of mexican sugar skull imagery with traditional tattoo tropes, YEH5050 is putting out gnarly, colorful tattoos that are sure to garner a lot of attention for the rest of the owner's days.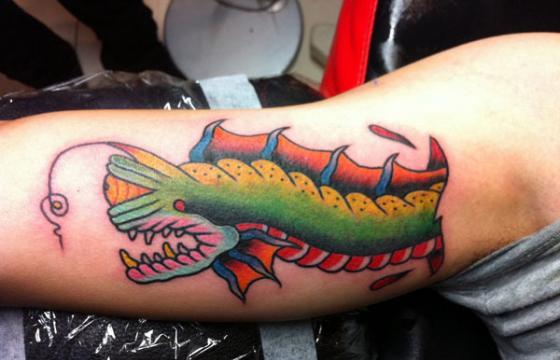 Tattoo // Wednesday, October 24, 2012
Super saturated space monsters and vibrantly rendered creatures of the deep. Gloopy, drippy one eyed monsters and winged, hairless beasts. An artist I don't know much about that goes by the name of Yeh5050 is creating some inked insanity out of Taipei, Taiwan.