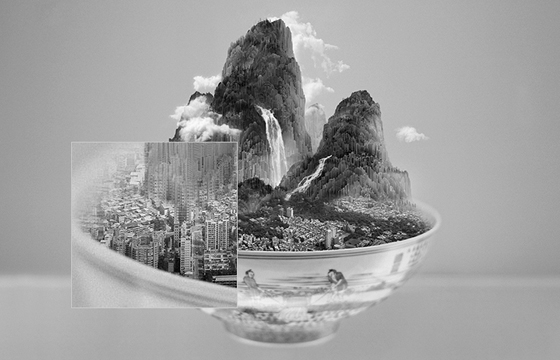 Juxtapoz // Wednesday, March 13, 2013
Chinese artist Yang Yongliang studied traditional Chinese painting and calligraphy before starting his career as an artist with the goal of "creating new forms of contemporary art." Yang has since created several series of incredible landscapes using photography and digital manipulation, commenting on the pace of urbanization in modern China.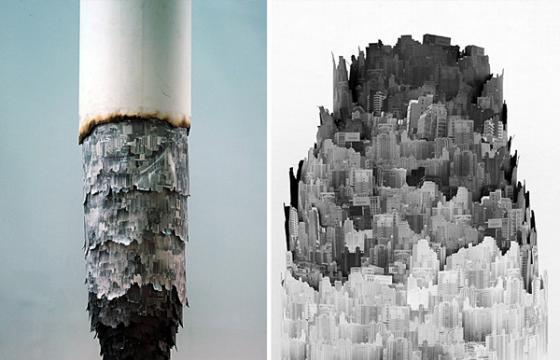 Juxtapoz // Thursday, January 20, 2011
This was hard to decipher at first, but what you are looking at is an installation by Yang Yongliang, consisting of "three-dimensional collages of photographs take on the form of cigarette ash." More to the point, these are black and white photographs collaged and piled together to mimic cigarette ash. Bigger images after the jump . . .