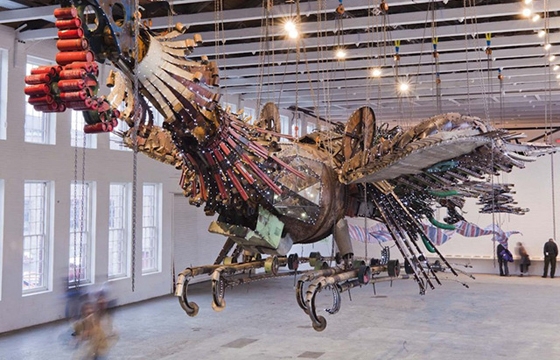 Juxtapoz // Thursday, July 11, 2013
As part of his exhibition at Mass MoCA in Massachusetts, Chinese artist Xu Bing has contructed two 12-ton birds out of construction site debris among. Both nearly 100 feet long, the birds fill the museum's Building 5 and are illuminated via a network of lights built into the sculptures. The exhibition will be up through October 27th. Watch a video after the jump...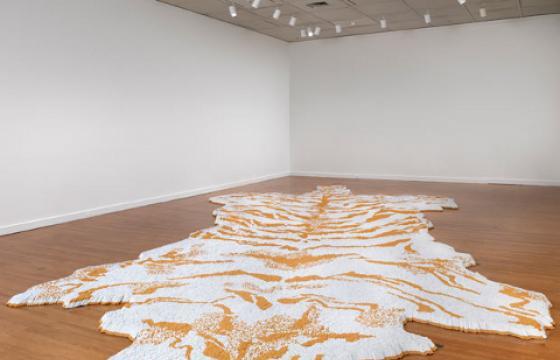 Juxtapoz // Friday, January 27, 2012
With over half a million cigarettes (550,000 to be exact) and weighing 440 pounds, Xu Bing has created a tiger-skin rug as a reflection of global trade and the seduction of such a deadly product. The rug was on exhibit at the Virginia Museum of Fine Art this past December.