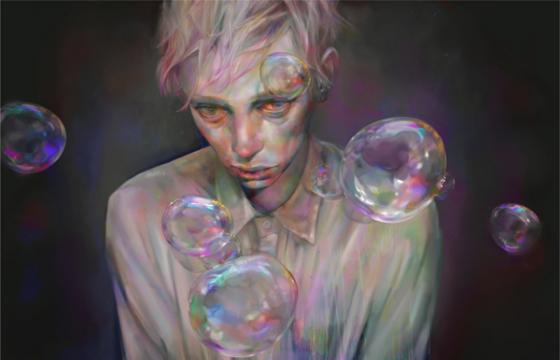 Illustration // Sunday, July 06, 2014
Hi (aka Xhxix) is a Japanese illustrator based in Tokyo. "Painting" all of his images digitally on the computer, Hi creates haunting technicolor portraits of men with sullen gazes, dripping skin, and bloodshot eyes. Despite his dreamlike palette and impeccable technical ability, his images feel like excerpts from a trippy nightmare: sad, dark, and ominous.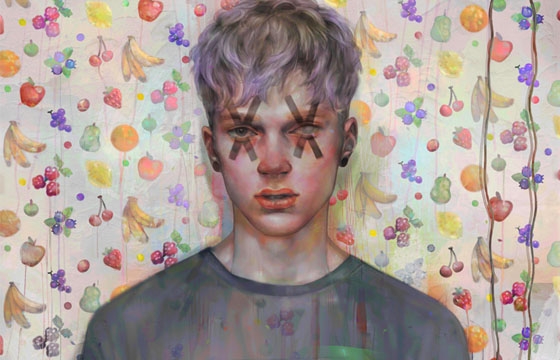 Juxtapoz // Monday, January 27, 2014
It had been a few years since we last checked in with the digital paintings of Japan's XHXIX, but one of our favorite blogs, The Fox Is Black, shared some of the artist's new works and we were right back on to enjoying the fascinating series...