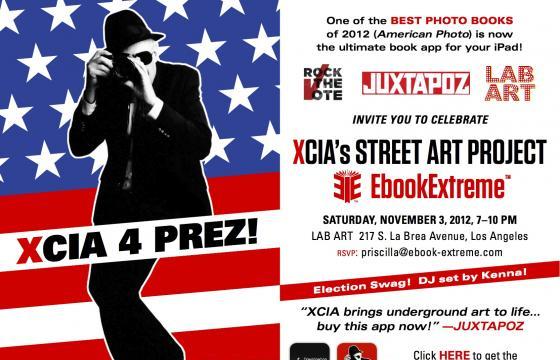 Juxtapoz // Saturday, October 27, 2012
As we have mentioned on the site in the past few months, ex-CIA agent, Hank O'Neal, just released a book through Siman Media Works, xCIA. The book and app is a collection of some of Hank's fantastic documentation of over 30 years of street art in NYC and abroad. To celebrate the book, app, and the upcoming election, Juxtapoz is sponsoring a Rock the Vote event at Lab Art in Los Angeles on November 2...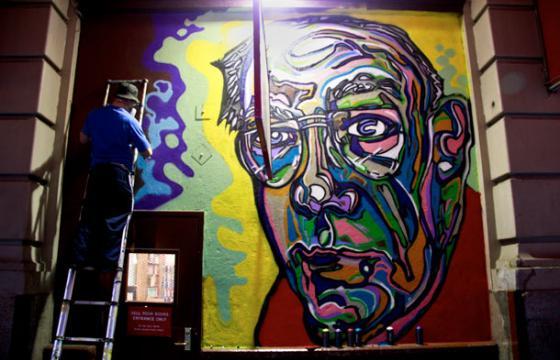 Juxtapoz // Thursday, April 19, 2012
New York City's biggest bookstore, The Strand—featuring 18 miles of books on four floors—undertook a street art happening outside its walls a couple weeks ago. The store agreed to let Toofly, Fumaro and Army of One paint three large murals about Hank O'Neal's XCIA street photography book, and incorporate 15 life-size stickers of the figure that is on the book's cover.