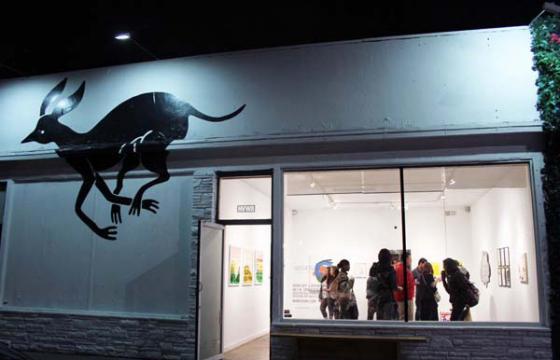 Juxtapoz // Monday, November 14, 2011
We Was Them Kids … a group exhibition curated by Tyler Gibney opened this past weekend at HVW8 Art + Design Gallery in Los Angeles.  This amazing exhibition features the artwork of Kevin Lyons, ?Parra, ?Geoff McFetridge, ?Matt Irving?, Winston Tseng, ?Yogi Proctor, ?Charles Munka, ?Brent Rollins?, and Alvaro Ilizarbe. This is an show you should definitely stop by and check out in person.. Photos and more after the jump...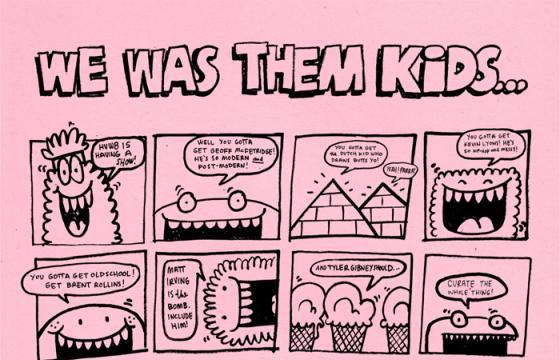 Juxtapoz // Friday, November 11, 2011
A great group show, We Was Them Kids..., is opening at HVW8 Gallery tonight in Los Angeles, featuring works from Geoff McFetridge, Kevin Lyons, Parra, Matt Irving, Winston Tseng, Yogi Proctor, Charles Munka, Brent Rollins, and Alvaro Ilizarbe. HVW8 curator Tyler Gibney pulls together some of the finest contemporary artist/designers to have exhibited at the HVW8 Gallery in recent years into one solid group outing.