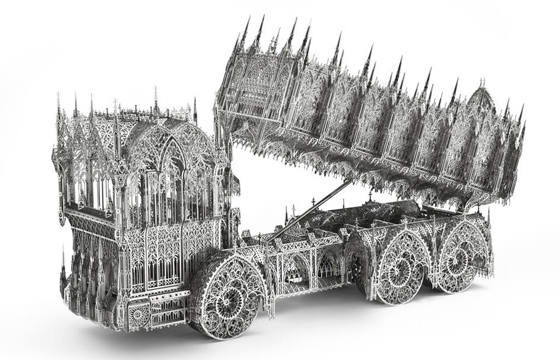 Juxtapoz // Monday, May 27, 2013
The last time we posted the work of Wim Delvoye he had intricately carved car tires. This time he is taken to laser-cutting decorative architectural structures in a Gothic style. A Gothic dump druck? We like it. Some of his works act as clean, smaller models for larger sculptural installations made from heavy and untreated steal that takes on a rusted, "aged" look.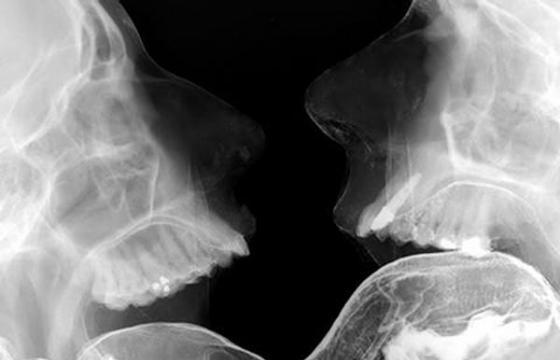 Erotica // Thursday, July 14, 2011
Belgian artist, Wim Delvoye is a neo-conceptual artist known for his inventive and often shocking projects. Much of his work is focused on the body. He repeatedly links the attractive with the repulsive, creating work that holds within it inherent contradictions- one does not know whether to stare, be seduced, or to look away.