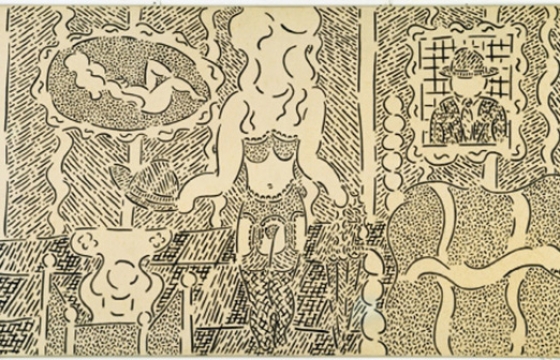 Erotica // Thursday, May 02, 2013
William Copley, also known as "CPLY," is a self-proclaimed painter, writer, gallerist, collector, patron, publisher and art entrepeneur. Copley's friend John Ployardt introduced Copley to Surrealist painting. The two traveled together to Mexico and New York to look at art and submerge themselves in Surrealist ideas, then the two hatched a plan to open a gallery to exhibit Surrealist art in LA. Copley came into contact with Man Ray, Marcel Duchamp and many other influential artists. His graphic paintings depict scenes of erotica in a cartoon-influenced style.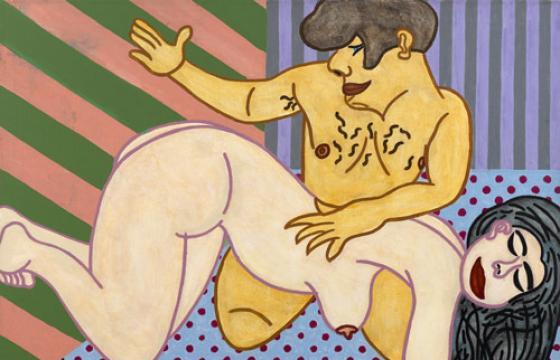 Juxtapoz // Thursday, August 25, 2011
On view until August 27th at Sadie Coles HQ in London is X-Rated by William Copley. Copley's provocative and sexually graphic paintings draw from a combination of pop and american folk aesthetics that implement seemingly boneless flesh and bright, abstracted, patterned background of wall paper, blankets and floor tiles from the seventies.