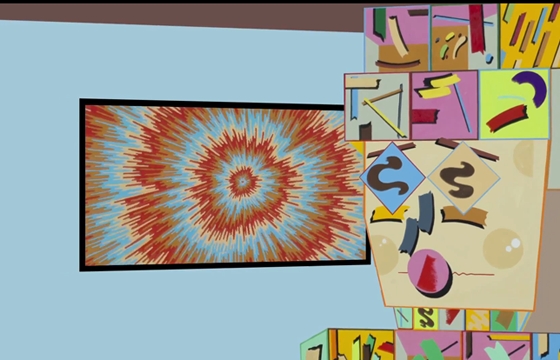 Music // Tuesday, April 23, 2013
We have shown the psychedelic works of Eric Shaw on our site before, and when we saw this new Wild Nothing video for the track, "A Dancing Shell," we thought, this shit looks familiar? Not in the, this art is shit sort of way, but in the, hey that is fun and familiar. Sure enough, this video, directed by Hayley Akins, with animation by Hayley and Andy Williams, features the paintings of Eric Shaw. We recommend watching it at the highest HD you can do, full screen, and eat a mushroom cap. Just one. Wait, don't do that. Music // Monday, February 25, 2013
Wild Nothing (aka Jack Tatum) just released a new music video for the song Only Heather. The video follows a man walking around impaled by a sword, symbolizing (we assume) the pain of a heart broken by a girl probably named Heather.