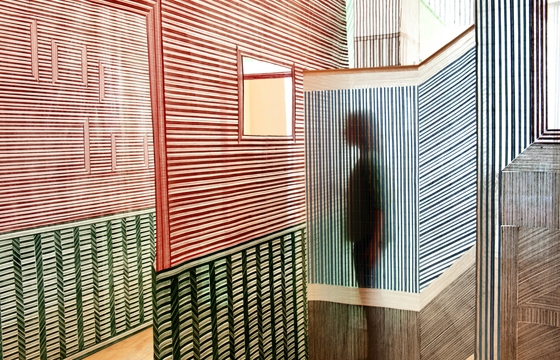 Juxtapoz // Thursday, April 18, 2013
Netherlands-based artist Wies Preijde's latest installation uses a series of hand-woven walls and combination of lines, colors, views and passageways to give the observer the idea of walking through a transparent home. The varied vertical, horizontal, and diagonal lines coalesce into rooms, windows, and other imaginary environments and passages. Visitors can move about the corridors and hallways of the slightly transparent fibre-woven walls.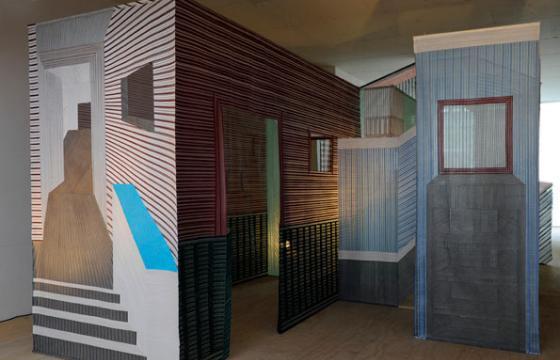 Juxtapoz // Monday, January 07, 2013
Wies Preijde's woven thread screens operate on several levels, all of which are visually and conceptually stimulating. Simple but harmonious color combinations exist in the abstracted, patterned spaces, resulting in a flattened image that still expands three dimensionally.