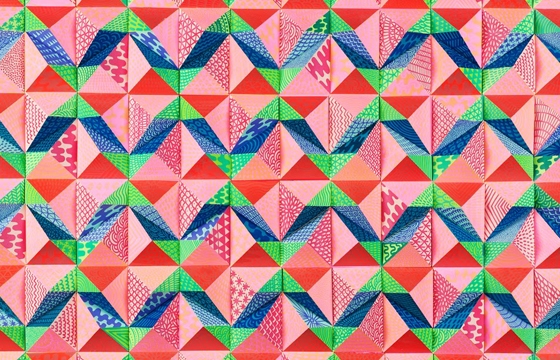 Juxtapoz // Monday, November 18, 2013
We were lucky enough to spend the weekend at West Coast Craft here in San Francisco, we were also lucky enough to become familiar with San Francisco's very own Sean Newport. Newport creates these three-dimensional works by hand cutting geometric shapes and tiling them together to create peaks and valley's faced with electric colors and mesmerizing patterns. See an awesome collection of Newport's work after the jump.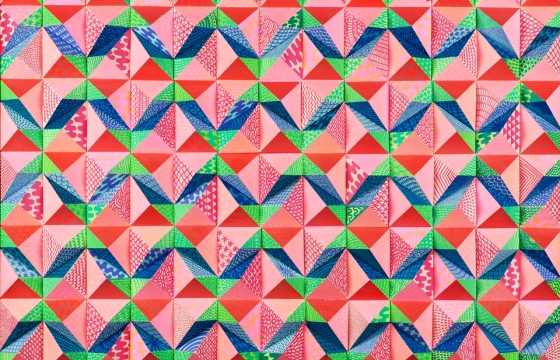 Juxtapoz // Monday, November 11, 2013
Juxtapoz will be at the West Coast Craft design show at Fort mason in San Francisco next weekend. West Coast Craft is a craft and design show featuring carefully selected designers, artists, and crafts people living and working on the West Coast. Using a variety of mediums, including wood, metal, leather, and paper, these designers exemplify the mood and aesthetics of their West Coast lifestyle. In addition to several other artists, the event will include an installation by Tahiti Pehrson, who was featured in our November issue!