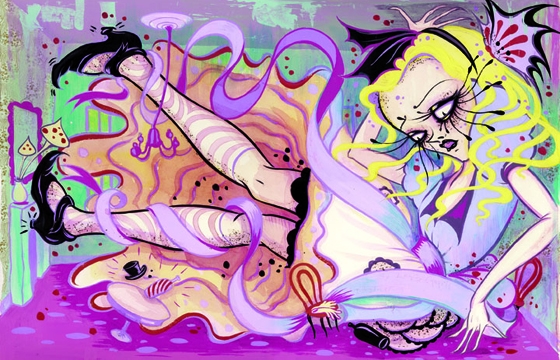 Juxtapoz // Friday, September 06, 2013
In conjunction with her special exhibition at the Walt Disney Family Museum in San Francisco, Camille Rose Garcia will be leading the second of three workshops on Saturday, September 14th. This particular workshop will focus on her unique style and use of bold color and is designed for participants who are developing or professional artists. Following her workshop, Camille will be live sketching outdoors using live animals as references...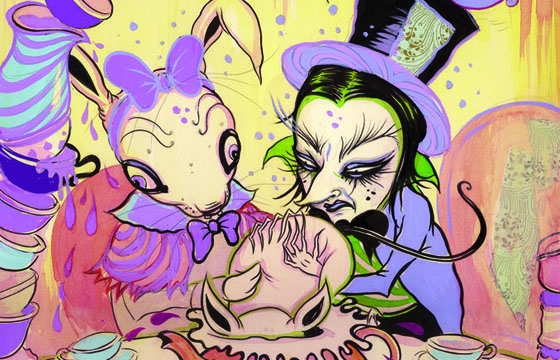 Juxtapoz // Monday, May 06, 2013
The Walt Disney Family Museum is pleased to present the exhibition Camille Rose Garcia: Down the Rabbit Hole. On view from May 9 to November 3, 2013, the exhibition features some 40 works by Garcia alongside ten Alice in Wonderland concept paintings by Disney artist Mary Blair from the Museum's collection. Organized by guest curator Tere Romo, the exhibition celebrates not only Garcia and Blair's artistry across decades and artistic styles, but also the power of art to draw us into magical worlds that spark engagement and inspiration.