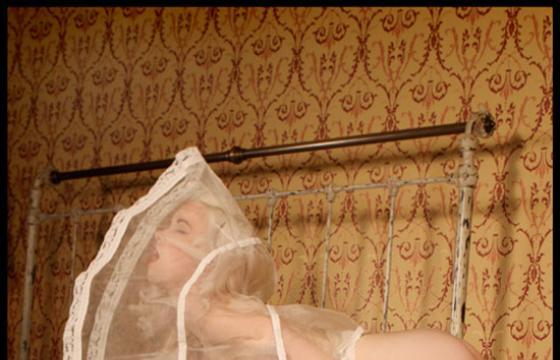 Erotica // Thursday, November 01, 2012
An gorgeous, provocative new image of Lauren WK, as shot by Viva Van Story, one of the most respected and busiest pin-up photographers in the country for over 13 years. Full of atmosphere and suggestion, Viva's photographs perfectly capture a cool retro-raunch 1940s vibe. Her timeless images range from smoldering seduction to coquettish playfulness, as she depicts women who are sexy, but also empowered, ironic, and complex.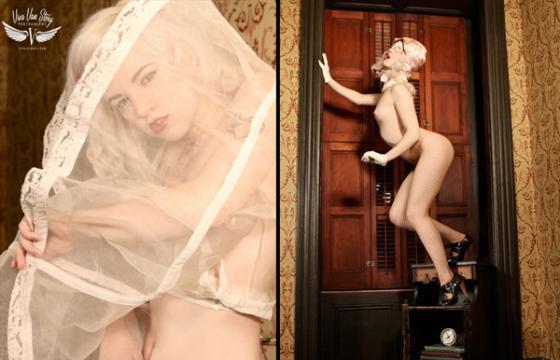 Erotica // Wednesday, January 11, 2012
Photographer Viva Van Story transports us back to the by-gone days of gun molls and garters with her incredibly stunning collection of vintage-inspired erotic imagery. Favoring the subtlety and intrigue of sideways glances and spiraling trails of cigarette smoke, Van Story's agonizingly sexy pin ups harken back to an era where tease and suggestion reigned supreme.