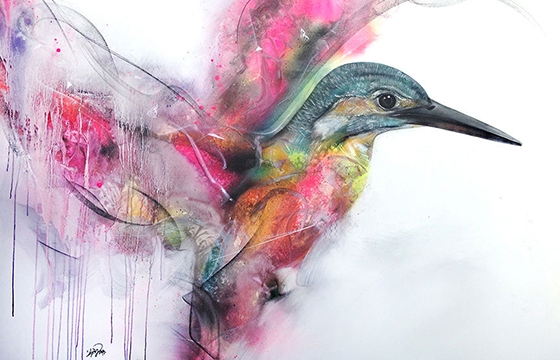 Juxtapoz // Monday, October 12, 2015
This weekend C.A.V.E. Gallery in Venice, CA opened three new exhibitions: "Next Never" by Moretn Andersen, "Debauchery" by Vinz, and "Icognitas" by L7m.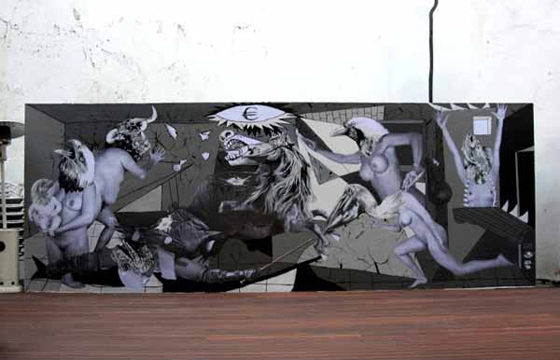 Street Art // Thursday, April 18, 2013
As of recent, the streets of Valencia, Spain have been seeing a slew of exceptional new work from a diverse group of artists. Regulars like Escif and Hyuro are constantly making thought provoking paintings, however another artist that calls Valencia home is VinZ. Inspired by Picasso's well-known painting "Guernica," his most recent painting comments on Spain's current political, financial, and cultural situation, subjects many artist in this region are currently addressing in their work.