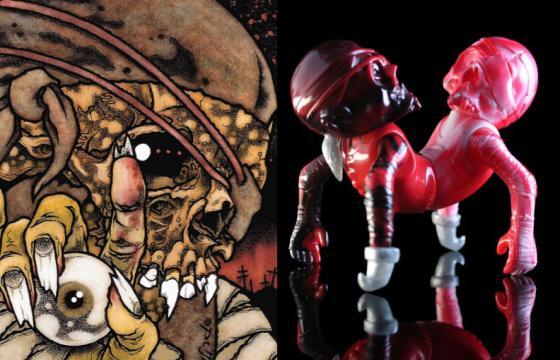 Juxtapoz // Tuesday, July 19, 2011
Pushead, who edited our October 2009 issue of Juxtapoz, will again be at San Diego Comic Con this week, with a special vinyl toy releases as well as books with the limited SKELETAL hardcover with giclee & silkscreened print, and SPARROW #15 with special limited SDCC 2011 bookplate, as well as limited giclee prints, and more.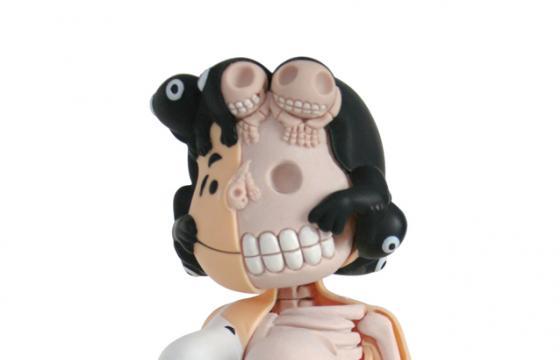 Juxtapoz // Thursday, June 23, 2011
When Ron English launched his "Lucy Exposed" vinyl figure awhile back, it caused quite a stir because here was a childhood character . . . well . . .  exposed. Now, English takes it to another level: the "Lucy Exposed" Dissected 8" vinyl figure.