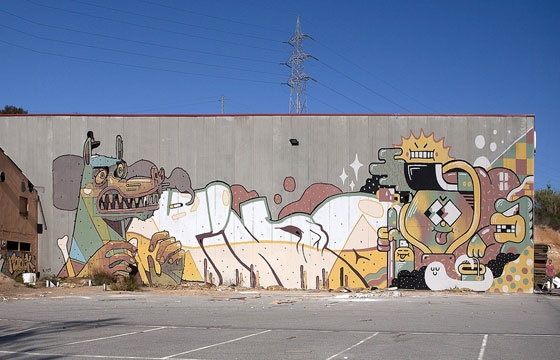 Street Art // Friday, November 08, 2013
Stylistically they are all on opposite sides of the spectrum, but that doesn't in any way hinder their collaboration from working extra well. Painted on an abandoned factory somewhere in Spain. Graffiti // Friday, May 06, 2011
    Herokid just released this fantastic new video on graffiti artist Vino. Gracefully filmed and accompanied by a soundtrack unconventional for most graffiti videos.