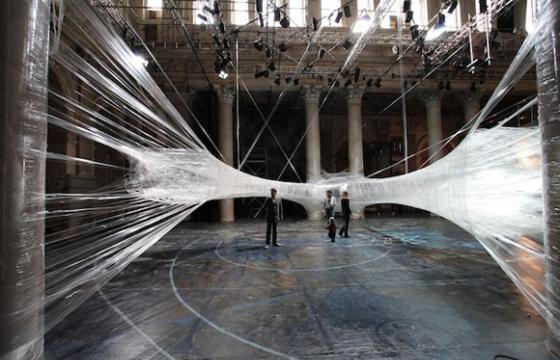 Juxtapoz // Wednesday, July 06, 2011
We should preface that this wasn't any abandoned basement, but an abandoned basement at last year's Vienna Design Week. Viennese/Croatian design collective, Numen/For Use, created this full installation using 117,000 feet and 100 pounds of packing tape.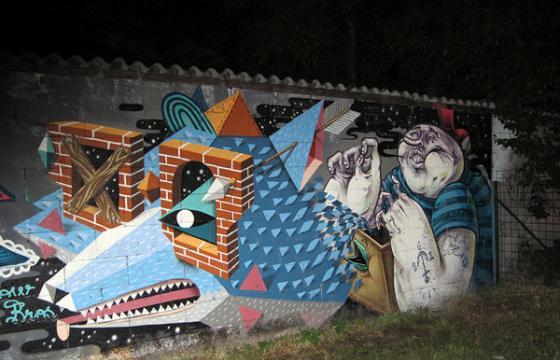 Juxtapoz // Wednesday, June 15, 2011
Berlin-based designers and muralists, Low Bros, have been busy collaborating with artists Nychos, Peachbeach, Dxtr and Cone in Vienna. The combination of these artists makes for an nice balance of styles.