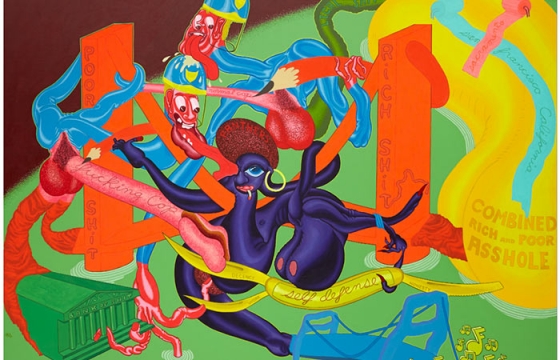 Juxtapoz // Tuesday, March 10, 2015
VENUS OVER MANHATTAN is pleased to present FROM POP TO PUNK, paintings from the '60s and '70s by renowned painter PETER SAUL, on view at 980 Madison beginning February 25, 2015. Saul's politically charged, and often politically incorrect, paintings are rooted in a system of removal from the artist's beliefs, void of morals and ambivalent in their politics. Saul sources imagery from popular culture and current and historical events for his cartoonish and surreal depictions. The resulting paintings of the grotesque are more akin to social commentary than clear political statements.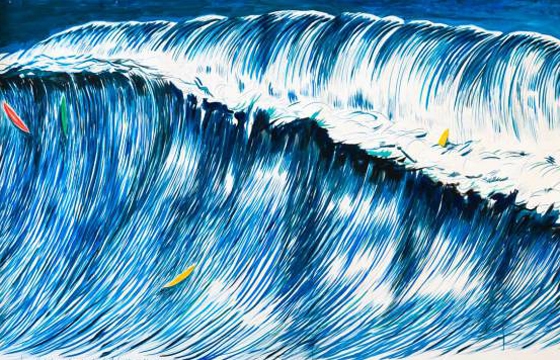 Juxtapoz // Tuesday, April 15, 2014
With Raymond Pettibon's show closing at Venus Over Manhattan this Thursday, here is a last look at some details from the show. Since the 1970s, Los Angeles-based artist Raymond Pettibon has been metabolizing America – its history, literature, sports, religion, politics, and sexuality...