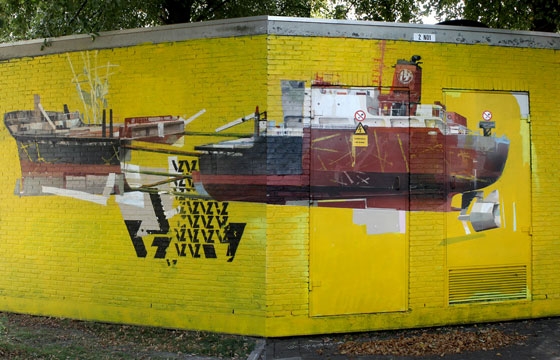 Graffiti // Monday, October 21, 2013
While in Mexico, Zoer has been creating several new works including these two walls entitled "Chez Moi" and "Eindhoven#13." Both walls were painted with regular collaborator, Velvet, with the large wall containing figures being painted with the artist, Fusca.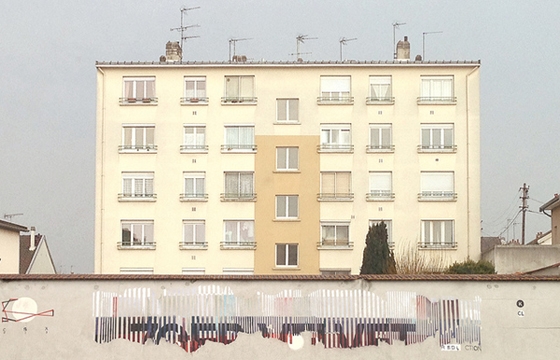 Graffiti // Tuesday, April 02, 2013
There's definitely something different in the water where Zoer is living. This looks similar to Zoer's previous collaboration wall with Dems where they performed an "Optical Twitch." Perhaps a video will be released of this one as well. Beautifully documented against all the beige and de-saturated colors.