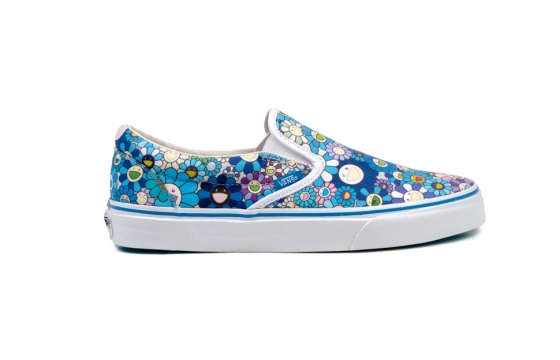 Fashion // Tuesday, June 16, 2015
When you walk into the studio of Takashi Murakami on the outskirts of Tokyo, there is a meticulously arranged lineup of shoes that belong to the staff in the building. As is customary, visitors remove their shoes and wear a pair of sandals provided for them. To the left of the entryway, you are struck by a dozen or so pairs of classic, eggshell white Vans Slip-Ons. The owner of these is obvious: Murakami has a very particular taste.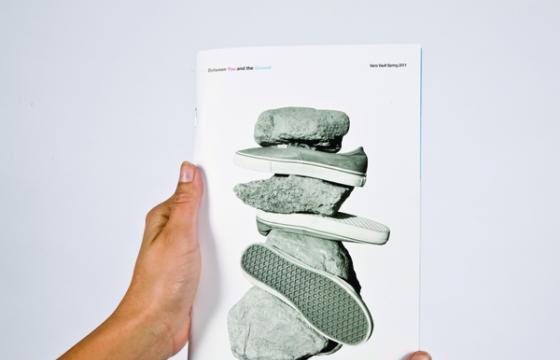 Juxtapoz // Wednesday, January 05, 2011
We think everyone is quite aware that Vans Vault is a very solid line of footwear coming out of California these days. For Spring, Vans has teamed up with San Francisco-based artist and designer Scott Barry to create a limited-edition book, Between You and the Ground, incorporating Vans' Spring 2011 Vault collection. The 30-page book even features two custom pinwheels. More spreads and cover after the jump . . .