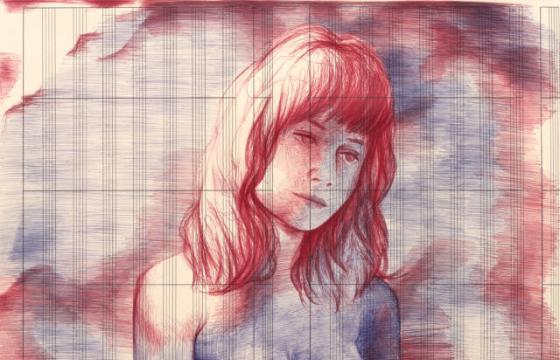 Juxtapoz // Wednesday, November 07, 2012
Richard Heller Gallery is pleased to present Hours, the first solo exhibition at the Santa Monica gallery for Los Angeles-based artist, Vanessa Prager. She will be exhibiting a series of ballpoint pen drawings on music paper, most of which look like cinematic scenes of modern day noir. The exhibition opens on November 10, 2012.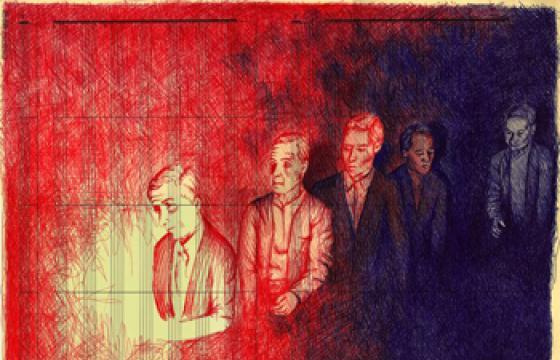 Juxtapoz // Thursday, June 10, 2010
Vanessa Prager (sister of photographer Alex Prager) has a habit of one-night shows. The next one, Love You Too, harmonizes her ink drawings with Ali Helnwein's string quartet, the LA Contemporary Ensemble. With us, she talks of dreams, butts, Japan, and her friend Nigel Godrich of Radiohead.