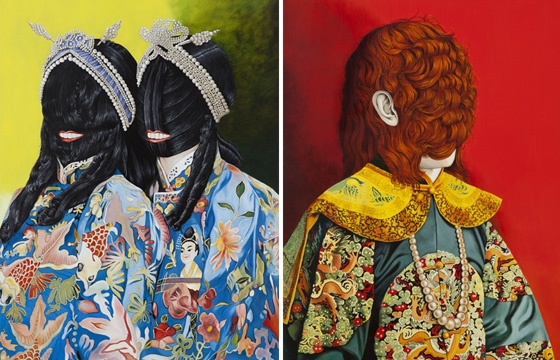 Juxtapoz // Friday, August 02, 2013
If Salvador Dali lived today and really wanted to get into the medical profession but wanted to keep his artistic chops, we get a gut feeling that his work could possibly go in the direction of Milan, Italy's Valerio Carrubba. We have always wanted to coin a term such as "Anatomical Surrealism," but now we sort of want to call Carrubba's work "Anatomical Surrealist Landscape" painting.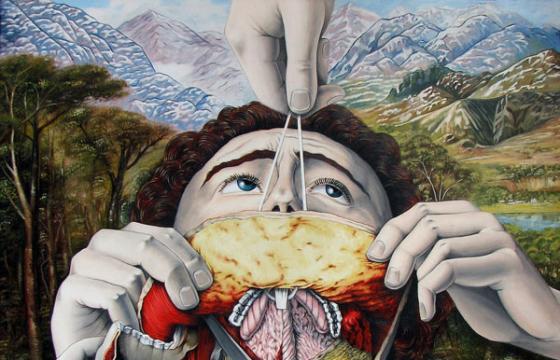 Illustration // Wednesday, December 14, 2011
Milan based artist Valerio Carrubba can be defined as some sort of anatomical hyper-realist. His works hint at surrealist inspirations, and his layered imagery and illustrative paintings are both stunning and disturbing.