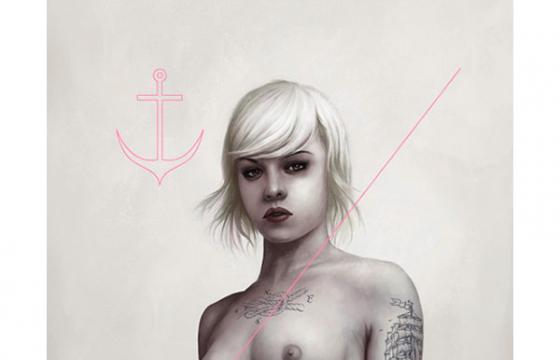 Tattoo // Monday, August 27, 2012
Here are a coupled of inked ladies from German artist Valentin Fischer. Based in Stuttgart, Fischer has previously worked as a freelance illustrator, but recently switched his career to Interface Design. We hope he has more evocative portraits like these on the horizon.
Erotica // Friday, August 05, 2011
Gorgeous portraiture from artist Valentin Fischer, evoking pleasure and vulnerability, titled Schwere See, Mein Herz.