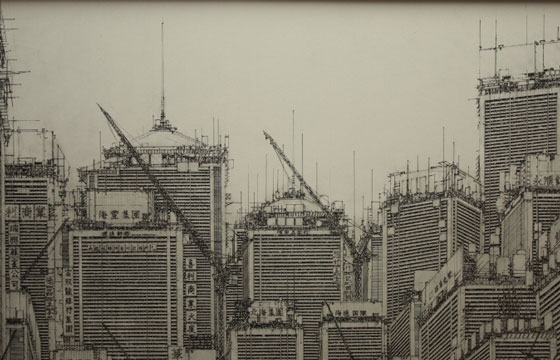 Juxtapoz // Tuesday, October 27, 2015
Japan-based artist, Daisuke Tajima, vaulted out of art school last year on the tails of his highly successful thesis exhibition to win about $83,000 (10 million Yen) through the 2015 Tokyo Midtown Award. He paints, draws, creates manga and sculpts, but most notable are his paintings, which employ his visual understanding of architecture to create meticulous renderings of imaginary cityscapes.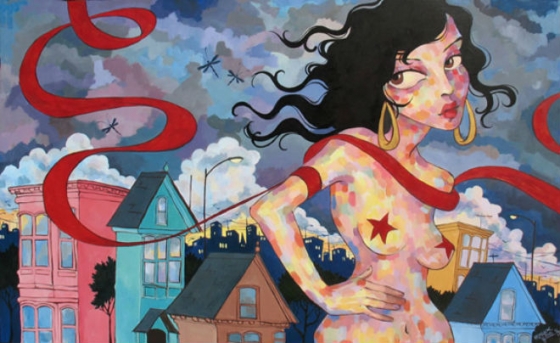 Juxtapoz // Friday, November 22, 2013
Ursula Xanthe Young, graduate of Parsons School of Design, is a San Francisco favorite. Illustrator, painter, designer, Young has become known beloved for her tender flowery urban fairytale illustrations. You can find her beautiful work right now at the amazingly friendly Luna Rienne Gallery in the Mission and as a permanent installation at the gorgeous Grand Hyatt in Union Square.